Street Art: Easy to Find with Interactive Map
Street art is everywhere in Amsterdam, from statues to graffiti and mosaics, sometimes so small that it hardly stands out and is difficult to discover. There is so much that it is difficult to know where to start. Go art hunting! Use the free interactive DEFshop art map and you are sure not to miss any artwork. What's more, you will discover many secret places without any effort. Discover urban art in Amsterdam in a relaxed way and see the city from a different perspective.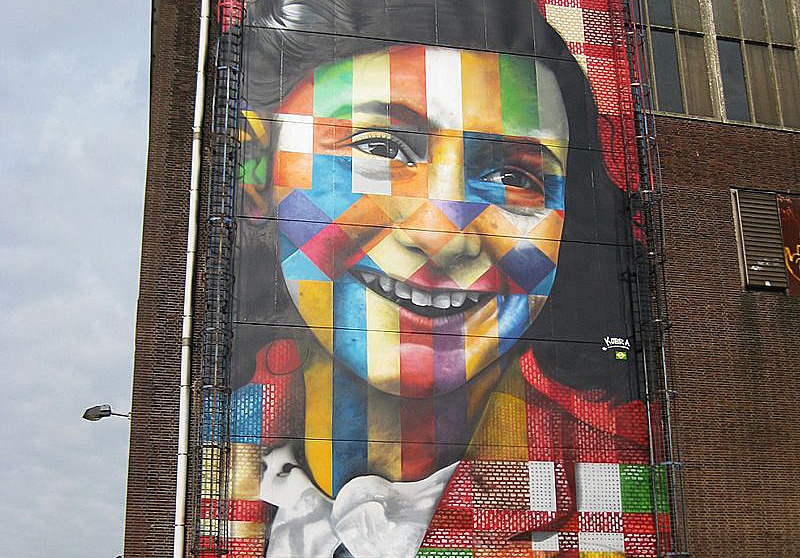 Street Art: Free Discovery Tour through Amsterdam
You will find art everywhere in Amsterdam whether you go to a museum or wander along the canals, artists have left their marks in many places. Once you know where to find these works of art, you can start your urban art tour. The art map comes in handy because you can at a glance instant which route to follow and which works of art in a particular neighbourhood. Put on your walking shoes or get on a bike to see murals and graffiti in Amsterdam, and everything is free!
Urban Art in Amsterdam
To find the most beautiful Urban Art in Amsterdam, simply click on the various pin points on the interactive street art map. You will then see a photo of the artwork and a short description. There are three routes: Jordaan neighbourhood, historic centre and east and north Amsterdam.
The GO Gallery, in the Jordaan neighbourhood, organises urban art exhibitions with works of international and local artists. What's more, you can buy original urban art here. A tiny mosaic of Space Invader is slightly difficult to find. It is in the city centre in the Sint Antoniebreestraat, the map will show you the exact place.
A former gas station in Amsterdam-Noord now painted bright pink and walls covered with graffiti is a meeting place for graffiti artists and a venue for concerts, discussions and exhibitions.
The free DEFshop map is perfect to discover street art in Amsterdam!