Practical Information
All sort of useful information and tips to make your day or weekend in Amsterdam hassle-free and even more enjoyable. Which tram goes to the Rijksmuseum? What are the shopping hours? Where to rent a bike? Your city trip was never so pleasant and enjoyable!
The editor of Amsterdam-Now knows the city like no other person and can answer (almost) any question.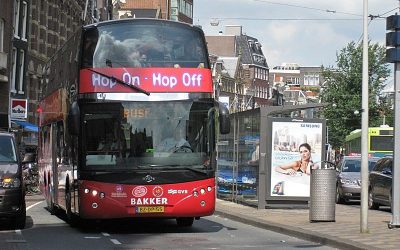 Hop-on Hop-off bus tour and enjoy the sights of Amsterdam hassle-free! Discover the city at your own pace and hop off wherever you like and wherever you like. Visit a museum or amble along the canals, then hop on again to the next point of interest. Sit back and enjoy...
read more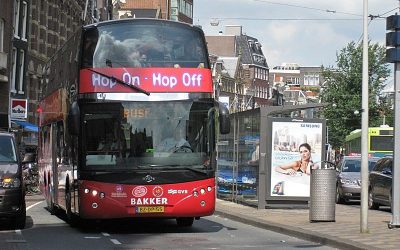 Hop-on Hop-off bus tour and enjoy the sights of Amsterdam hassle-free! Discover the city at your own pace and hop off wherever you like and wherever you like. Visit a museum or amble along the canals, then hop on again to the next point of interest. Sit back and enjoy...
read more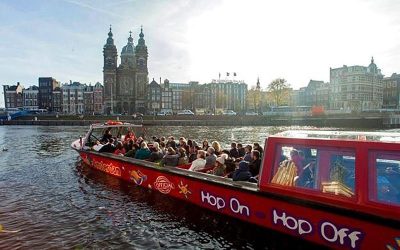 Hop-on Hop-off cruise is the perfect way to discover Amsterdam highlights. Float along picturesque canals, hop on and off at one of the seven stops to see important sights such as Rijksmuseum, Anne Frank House and the Heineken Experience. A canal cruise is a relaxed...
read more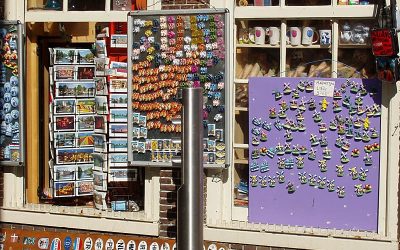 Shopping Hours of stores in Amsterdam are very generous. Therefore Amsterdam is the ideal place to spend hours shopping, browsing or simply window-shopping. Opening hours of stores in the city centre are 7 days a week, but may vary on public holidays. Popular shopping...
read more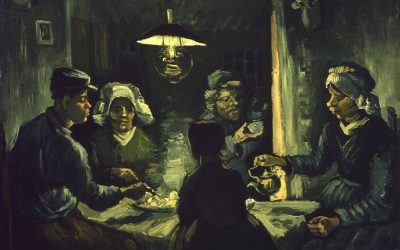 Vincent van Gogh is not only the artist who painted the Potato Eaters, he is also known as the man who cut off his ear, the man who drank turpentine, the man who sold only one painting during his lifetime but became famous posthumously. In 1885, Van Gogh painted...
read more
Vincent van Gogh. What does this name mean to you - sunflowers, Starry Night, the painter who cut off his ear or the man who committed suicide? The Van Gogh Museum is one of the most popular museums in Amsterdam. It is home to the art collection of Theo van Gogh,...
read more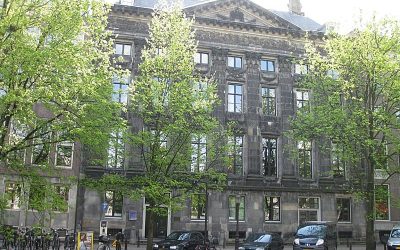 Amsterdam canal houses are characterized by narrow fronts. Trippenhuis is an exception to this rule. This seventeenth-century canal house is a typical example of a mansion where a rich merchant lived and the wider the front the wealthier its owner. Trippenhuis was the...
read more
I Amsterdam City Card is your ticket to experience Amsterdam in an affordable and relaxed way. You'll see more and save money at the same time! No need to buy separate tickets for attractions and public transport. The I Amsterdam Card not only affords you free...
read more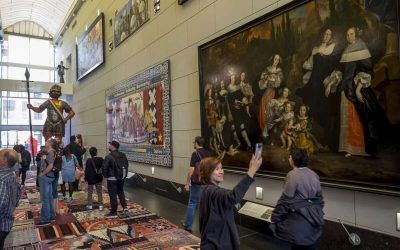 Housed in a former orphanage, the Amsterdam Museum tells the story of Amsterdam. The permanent exhibition: Amsterdam DNA, free thinking, entrepreneurship, citizenship and creativity. Apart from the core collection, the Amsterdam Museum hosts temporary exhibitions in...
read more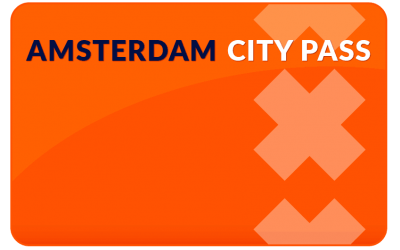 Purchase the Amsterdam City Pass and discover Amsterdam hassle-free. This City Pass affords free entry and fast track entrance to the Rijksmuseum or the Van Gogh Museum. Also included are a free canal cruise and a free train ticket from Amsterdam Schiphol Airport. Add...
read more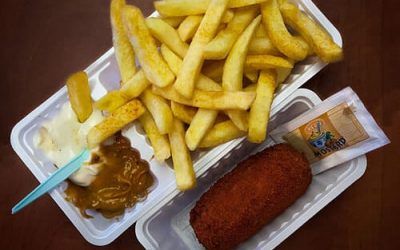 'Is Dutch a difficult language to learn?' That is a key question and the answer depends on many factors. If you speak German, Dutch is not very difficult because the two languages are very similar. Young people learn foreign languages more easily than older people....
read more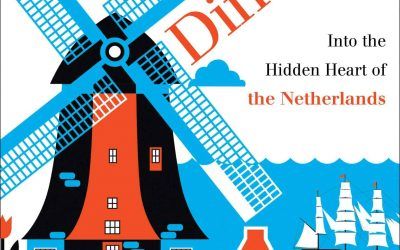 Everywhere in Amsterdam you will see posters for exhibitions and concerts. When you see someone playing the violin you need no further explanation. Popconcerts are also also easy to recognise. The only problem may be the names of the days and the months. The names of...
read more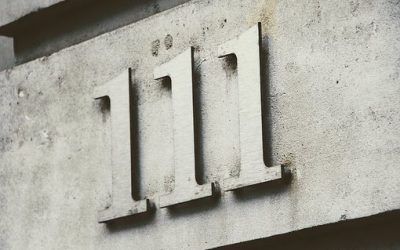 Mini Lesson Counting 1-1000 Even though most Dutch people speak English, it is very useful to know the numbers. You may have to give your telephone number to someone and would not it be fun if you can say this in Dutch? Knowing your numbers also comes in handy when...
read more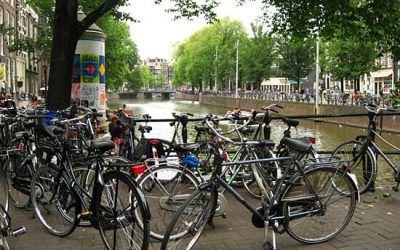 Experience Amsterdam and rent a bike! Pedal around town for a few hours and feel like a local. Biking in Amsterdam is safe and easy because Amsterdam is as flat as a pancake, no elevations apart from picturesque humpback bridges. Observe the bicycle rules and do not...
read more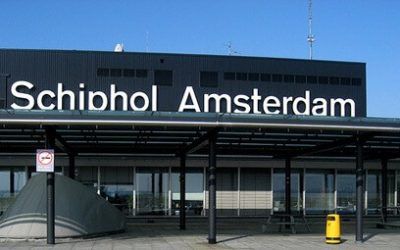 Amsterdam Schiphol Airport is located 17 kilometers southwest of Amsterdam centre. Schiphol Station is right at the terminal at a lower level. Getting to Amsterdam Central Station takes 15 to 20 minutes. The train is by far the most convenient way of getting from...
read more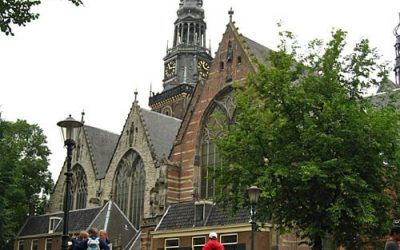 Only two medieval houses have survived in Amsterdam. The oldest dates back to 1420, at number 34 Begijnhof. The other one is at number 1 Zeedijk, Tasting House In 't Aepjen. Amsterdam was founded in 1306. To be more precise that is the year city rights were granted....
read more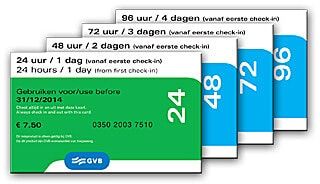 A Public Transport Day Pass is handy for tourists who like to ride the trams in Amsterdam. True to say, Amsterdam is a compact city and many sights are within walking distance of each other, yet a tram ride is fun and if you want to visit the Amsterdam suburbs a Day...
read more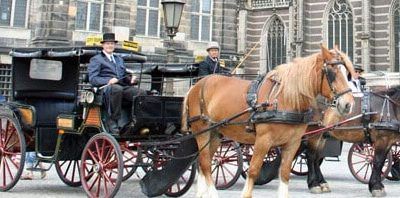 Koetstaxi - Horse and Cart. Lean back in soft upholstery while you listen to the clip-clop of the horses' hooves. Tour Amsterdam in a horse drawn carriage and discover Amsterdam's hidden treasures. The coachman is your personal guide who knows all hidden nooks and...
read more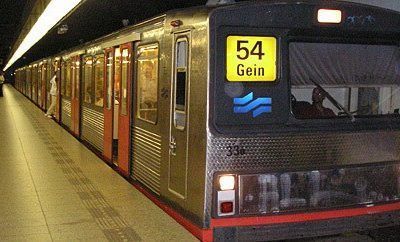 Like many other metropolises Amsterdam, too, has a metro, but with a difference. The Amsterdam metro was built only in 1977 and has just two underground stations and four lines. The metro fans out from Centraal station to the suburbs, Bijlmer, Amstelveen and Diemen....
read more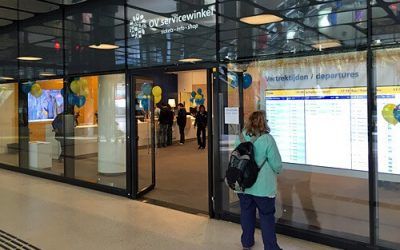 The Public Transport Service Shop, OV-servicewinkel, in Amsterdam answers all your questions with regard to public transport. The staff are a fount of knowledge. The Dutch transport system is fast, affordable and uncomplicated. Yet, you may have general questions or...
read more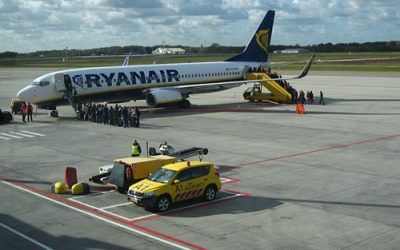 Eindhoven Airport bus is a cheap shuttle bus that connects Eindhoven Airport with Amsterdam centre. With 11 journeys a day, the shuttle bus is a fast and convenient way to get to Amsterdam. Eindhoven Airport is the transport hub for low cost airlines. As the Airport...
read more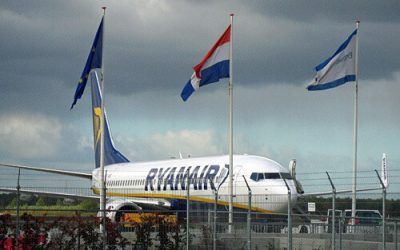 Schiphol Amsterdam Airport is the largest airport in the Netherlands and the fourth biggest in Europe. Other airports in the Netherlands are Eindhoven Airport, Maastricht Aachen Airport and Rotterdam The Hague Airport. All Dutch airports have good train connections to...
read more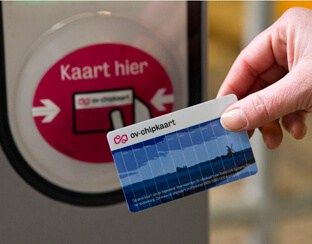 If you want to travel by tram, bus, metro or train in Amsterdam and throughout the Netherlands, you will need a public transport chip card. Most Dutch people have a personalized chip card which recharges automatically from the holders bank account and other travel...
read more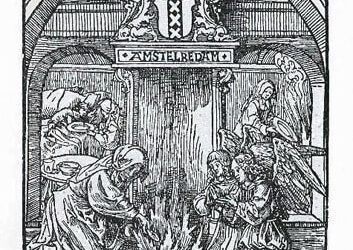 Each year in March pilgrims flock in their thousands to Amsterdam to take part in de Stille Omgang, a silent procession through the Amsterdam's Old Centre. This procession takes place on 12 March or the first Saturday after this date. The Host Undamaged by the Ashes...
read more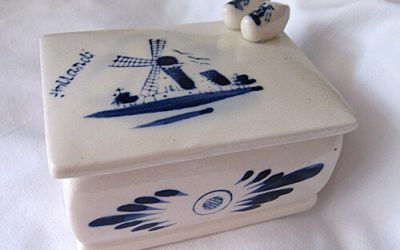 Delftware is synonymous with Holland and ubiquitous in souvenir shops – windmills, clogs, kissing farmer boy and girl, vases, mugs, wall plates – they all sell like hotcakes. All souvenir shops in Amsterdam sell this blue-and-white pottery but did you know that this...
read more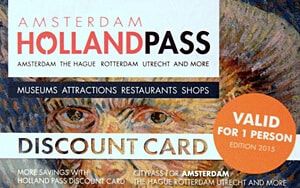 The Amsterdam Holland Pass is your ticket to hassle-free Amsterdam, a must-have for visitors who like to enjoy Amsterdam to the full: a guide book, a free ticket for the hop-on-hop-off bus is included and queueing for the popular museums is history. Take your pick...
read more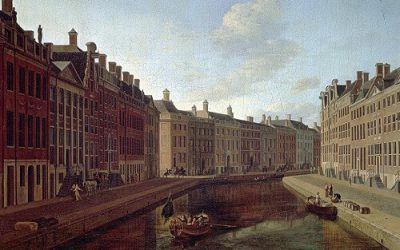 Golden bend - Gouden Bocht - that is where the most coveted canal houses in Amsterdam. All these mansions clustered around the curve of Herengracht between Spiegelstraat and Vijzelstraat. This is the stretch of the canal where, in the 17th century, wealthy merchants...
read more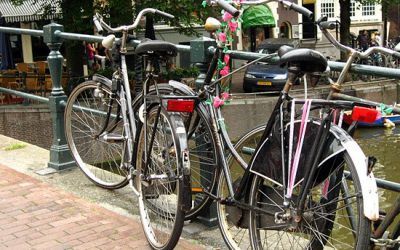 Bike tour in Amsterdam: rent a bike! It is a bike-friendly city, not only because it is a compact city but also because of the bike lanes and the absence of elevations. The only hurdles are steep bridges and traffic humps. And what about head winds and downpours?...
read more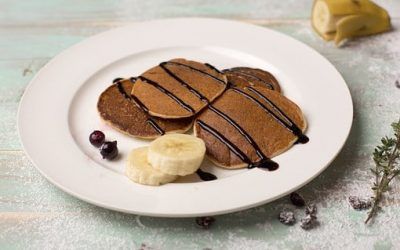 Eating out in Amsterdam is no problem as there are hundreds of restaurants. Most menu cards are both in Dutch and English. Still, in some smaller restaurants or snackbars the menu may be in Dutch only. Here are some key words to help you along. And, remember, most...
read more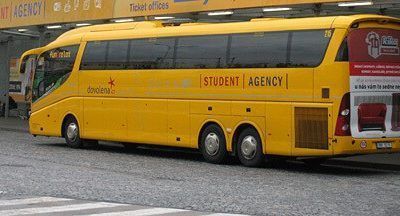 One of the cheapest ways to travel to Amsterdam is by bus. Almost all European capitals cities and many other towns in Europe have frequent bus connections with Amsterdam. In many cases bus travel is much cheaper than train travel but not always faster. Book online...
read more
Life without WiFi is inconceivable. Most hotels, hostels, restaurants, coffee bars and museum in Amsterdam have free WiFi. The name of the network and the password are written on the menu or on the wall, if not, simply ask for it. Amsterdam is known for its fast...
read more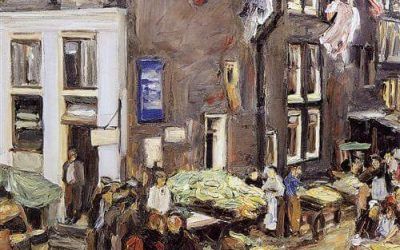 Many people refer to Amsterdam as the Venice of the North, a pertinent name for a city with two hundred canals. Few people know Amsterdam's second name, Mokum, Yiddish for place or town. Mokum is an appropriate name, because the city has welcomed Jews ever since the...
read more