Children in Amsterdam
Bike trips and tram rides are entertaining enough for kids in Amsterdam, Add to this a visit to Amsterdam Zoo and ice skating and you know why Amsterdam is as interesting for kids as for their parents.
Go plane spotting at Schiphol Airport, make a discovery trip in Science Center NEMO, where it is strictly forbidden not to touch knobs and handles. The older ones will stay glued to the pinball machines in the Ton Ton Club or would like to be part of blood curdling stories in the Amsterdam Dungeon. A visit to the Miffy Shop is must-do for tiny tots.
Amsterdam Artis Zoo is a great attraction to visit with children (or without).The first zoological garden in the Netherlands and the oldest in Europe, Artis Zoo is an oasis of peace and a family-friendly attraction. Visit tigers, lions and pumas or watch the...
read more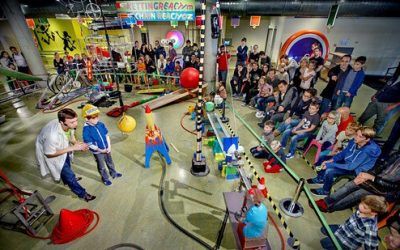 NEMO in Amsterdam is a popular museum with objects that must be touched. Three floors of exhibits classified in four themes are ready to be explored; physics, technology, information technology and bio-science behaviour. Fun for children but also for their parents....
read more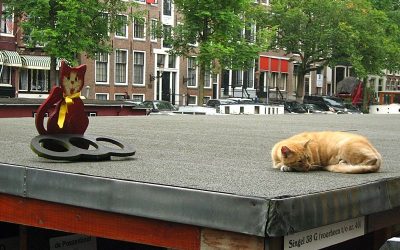 The cat boat, or poezenboot in Dutch, is a must-see for all cat-lovers: an entire houseboat converted into a cats' home. The cats are not allowed to wander freely in the streets but they can take a breath of fresh air on the cat balcony. Amsterdam is a true haven for...
read more