Shopping in Amsterdam
Amsterdam is a Mecca for shopaholics. The city is famous for its many, quirky shops and boutiques; from vintage fashion to tailor-made and from buttons (yes! there is one shop entirely dedicated to buttons) to the Waterlooplein flea market. Shopping in Amsterdam should feature high on your shopping-want-to-do list!
If you are looking for high-end fashion, sexy souvenirs and everything in between, Amsterdam is the place to be. The city brims with shops and boutiques all sorts. If you have a well-lined wallet, head for P.C. Hooftstraat where you will find many international Fashion Houses. Stroll up and down Kalverstraat if you are looking for more affordable fashion.
With 6000 shops, 222 antique shops and 33 markets, Amsterdam is the largest shopping city in the Netherlands. Wander through Amsterdam and you will discover at almost every corner and street tiny shops that specialize in sexy lingerie or high-end fashion. Bookshops with shelves lined with cookery, children's and travel books but also novels, crime and science fiction and many are in English! Check out the shop that specialises in board games. Did you know that there is a shop selling only toothbrushes..?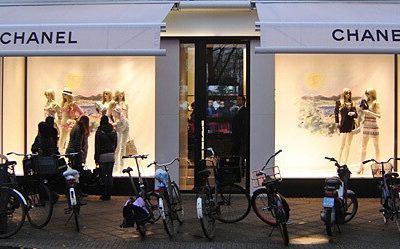 Go Shopping in PC Hooftstraat! Are you feeling out of touch with new trends and haven't you got the slightest clue as to what's the new autumn colour, whether to go in furs or bomber jackets or if a diamond studded necklace is the thing or just too much bling? All you...
read more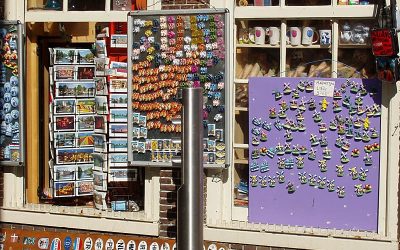 Shopping Hours of stores in Amsterdam are very generous. Therefore Amsterdam is the ideal place to spend hours shopping, browsing or simply window-shopping. Opening hours of stores in the city centre are 7 days a week, but may vary on public holidays. Popular shopping...
read more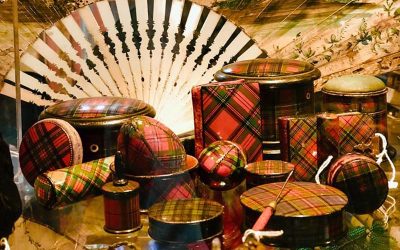 Antique Centre Amsterdam is a true paradise for lovers of antiques, curiosa, vintage, bric-a-brac, collectior's items, fashion and home design and lots more from the fifties, sixties or seventies. The Antique Centre is a permanent indoor market open six days a week....
read more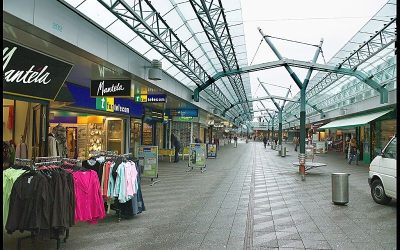 Shopping Mall Boven 't IJ is the place to be if you like to go shopping far away from the hustle and bustle in ever crowded Kalverstraat. This shopping mall is ideal for browsing or buying that special item you have always been looking for. Shop with the locals and...
read more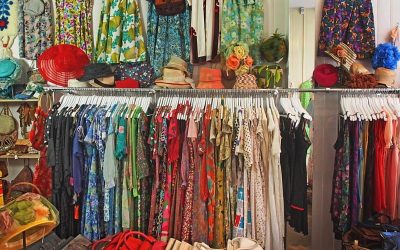 Vintage fashion shopping – Amsterdam is the best place in the Netherlands for retro and vintage shopping! The city brims with quirky fashion boutiques. The 9 Little Streets neighbourhood is packed with shops chock-full yesterday's fashion and now hip again. What is...
read more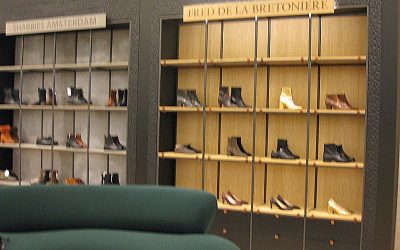 Boots shoes and handbags – Fred de la Bretonière, a designer of shoes and bags, is a household name in the world of fashion. Every fashionista who adores shoes, boots and bags must view the collection of Fred de la Bretonière. Everything is made of beautiful, supple...
read more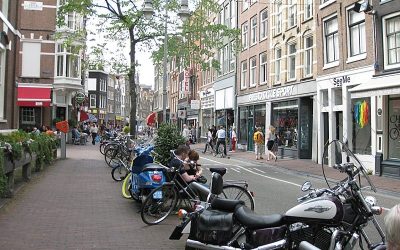 Shopping Guide Haarlemmerstraat and Haarlemmerdijk is your ticket to an enjoyable and quirky experience. These two shopping streets, a stylish alternative for your mainstream shopping experience, brim with hip boutiques, specialty shops, and budget-friendly...
read more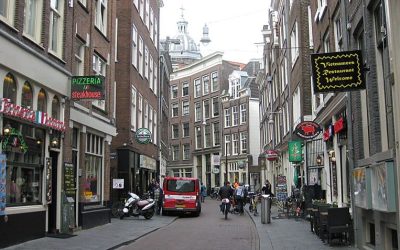 Asian shopping in Zeedijk a street in the middle of Chinatown on the edge of the red light is visiting Asia in Amsterdam. This street hums with activity and brims with Asian shops. Amsterdam Chinatown is the centre of Asian culture in the city, Chinese supermarkets,...
read more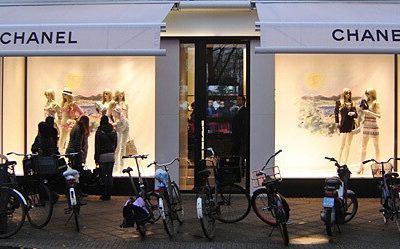 Go Shopping in PC Hooftstraat! Are you feeling out of touch with new trends and haven't you got the slightest clue as to what's the new autumn colour, whether to go in furs or bomber jackets or if a diamond studded necklace is the thing or just too much bling? All you...
read more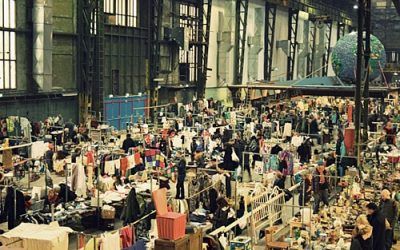 Go treasure hunting at IJ-hallen Flea Market in Amsterdam-Noord. This is a huge market with 750 stands both inside and outside. Need a pill box hat, a teddy bear with one eye missing, a sterling silver sugar shaker, an empty Cadbury chocolates tin, a painting of ships...
read more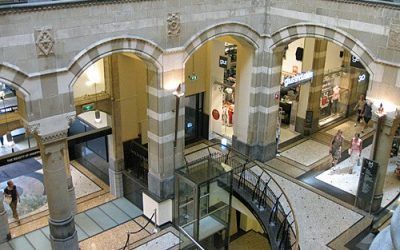 Shopping in the post office - or to be more correct in the former post-office - means shopping in style. This magnificent building is one of the few shopping centres in Amsterdam. Magna Plaza is a manageable shopping mall with four floors and a multitude of shops....
read more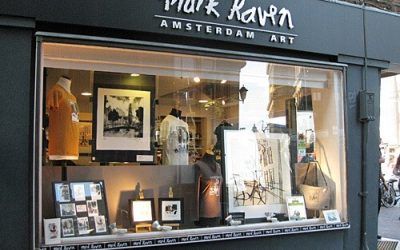 If you are looking for something fun to take with you from Amsterdam, Mark Raven is the place for original art work, high quality shirts and prints. True, it is art with a commercial slant but very attractive. Mark Raven Art makes genuinely attractive souvenirs. Mark...
read more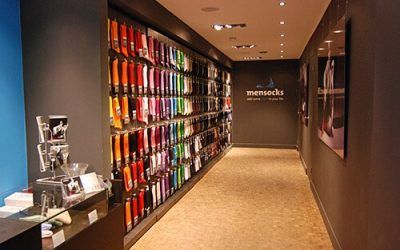 What does a man's outfit make complete? Socks! There is no better place in Amsterdam to buy socks than Mensocks, an entire store overflowing with socks - socks for men, socks in all sizes colours and materials. This is the place to shop for Christmas and birthday...
read more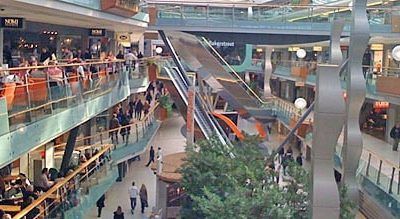 With four floors of sheer shopping pleasure, Villa ArenA in Amsterdam is the largest specialty shopping centre in the Netherlands. You will find here a multitude of stores selling everything you need related to interior design and home decoration. Home decoration You...
read more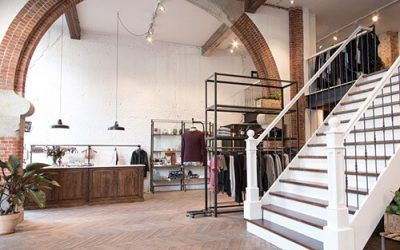 We Are Labels in Amsterdam is a multibrand store specializing in small international brands at very affordable prices. Great styles, great quality and lots of choice, your €100 will go a long way. Trendy and classic men and women fashion and lots more. But it is not...
read more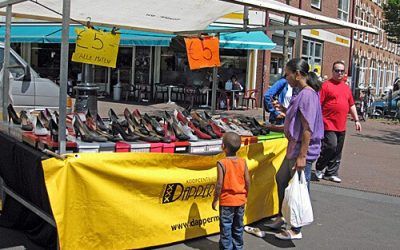 Amsterdam is packed with shops, from multi-level shopping arcades to trendy boutiques. Buying erotic toys proves as easy as stocking up on Edam cheese. Throw in a handful of street markets and you know why Amsterdam is Europe's shopping capital. Albert Cuyp Market is...
read more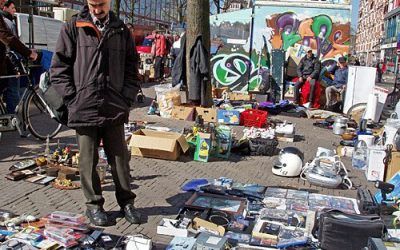 Amsterdam Flea Market at Waterlooplein is a feast for the eyes. Everything goes, from second-hand clothing to antique rugs and from candelabras to hemp growing kits. Browse for hours and rummage through every crate and box, you are sure to go home with a real Van Gogh...
read more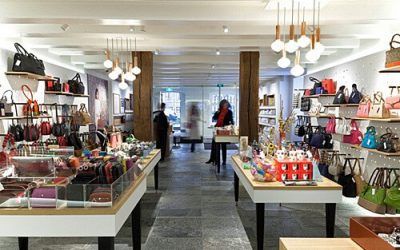 Who says that museum shops are boring? Bags and Purses Museum Shop is a temptation that cannot be ignored - a temptation for every handbag fanatic. It is almost impossible to resist buying a clutch, shoulder bag or laptop bag. And if you really don't need a new...
read more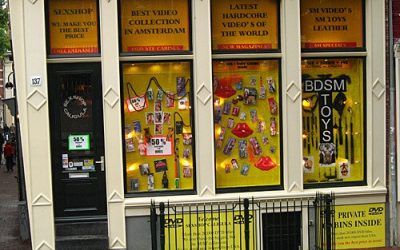 The Red Light District is peppered with Sex Shops and Peep Shows. Caligula is one of these and a shop not to be missed. Shopping here may not be your first choice, yet have a look at the display windows and a new world will open up. After all, this is Amsterdam!...
read more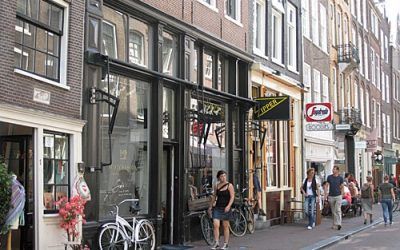 Do you know this feeling? Yet another C&A, H&M, Sephora, Xenos, Douglas or Adidas Store. They spoil your feel-good-shopping-mood. All you do in Amsterdam is to head straight for the Nine Streets in the heart of city for a completely different shopping...
read more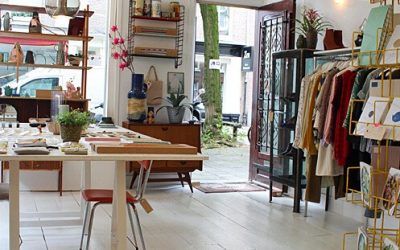 Permanently closed Find hidden treasures in retro / vintage concept store Kolifleur in de Pijp neighbourhood in Amsterdam. Very affordable! Very vintage-fashionable! Discover fashion from the 1960s and 1970s, grasp the beauty of the past and wear it today. Vintage...
read more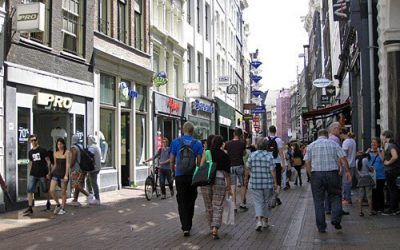 Kalverstraat is Amsterdam's most popular shopping street and stretches from Dam Square to the Floating Flower Market. Elbow your way through the shopping crowd on Saturday afternoon. If you want to browse during quiet hours, come on Monday or Tuesday morning and you...
read more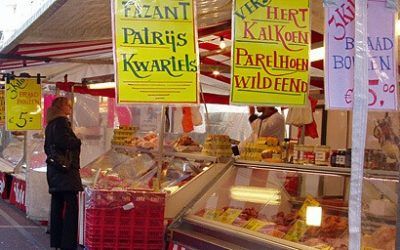 Sprawling Albert Cuyp Market in Amsterdam stretches for more than one kilometer and spills over into the surrounding streets. It is one of the best street markets to soak up local atmosphere. Fish mongers rub shoulders with fruit and vegetable sellers. Vendors of...
read more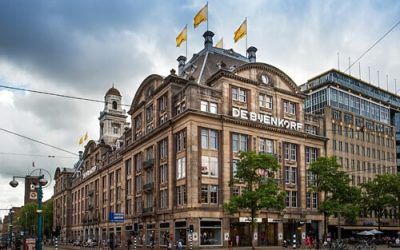 If shopping is your passion, then De Bijenkorf is your place. Located at Damrak, De Bijenkorf is a high-end department store in the very heart of Amsterdam. Who can resist six floors of exquisite fashion, footwear, jewelry, beauty products and much more at very...
read more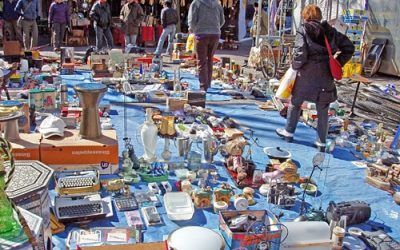 Amsterdam is a shopper's dream come true; exclusive boutiques, design shops, department stores, diamond stores add to this vintage shopping, open air markets and souvenir shops. Amsterdam shopping is for the rich and not so rich, but where to start? Waterlooplein flea...
read more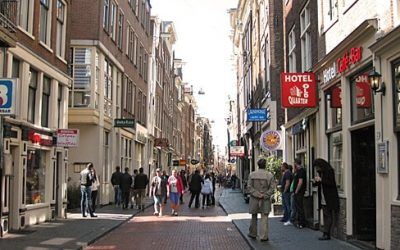 Warmoesstraat, one of the oldest streets in Amsterdam, lies on the edge of the Red Light District and is filled with funky boutiques, quirky shops, bars, coffeeshops, affordable hotels, souvenirs and tourists. Buying dildos proves as easy as stocking up on chicken...
read more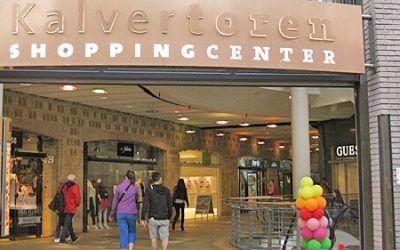 Kalvertoren is a moderate shopping center in the heart of Amsterdam. Two floors filled with well-known and lesser-known shops - including Dutch favourites like the HEMA and H&M but also 7Camice, Goto and famous Belgian chocolates at Leonidas. Architecture The...
read more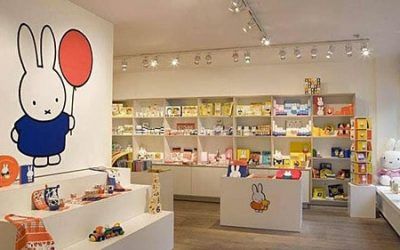 Miffy is a celebrity. She is a little rabbit and became famous through the enchanting books written by the Dutch author, Dick Bruna. The Miffy Shop in Amsterdam is chock-full of Miffy articles. Stock up on books, DVD's, doll prams, babywalkers, rattles toys, mugs,...
read more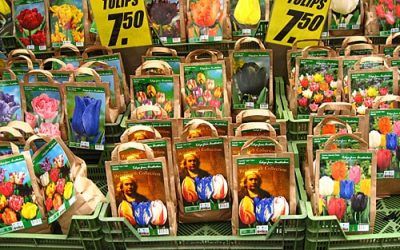 After reading recommendations in tourist brochures and guidebooks, the Floating Flower Market in Amsterdam can be a bit of a disappointment. To begin with, the market is only 300 metres long and you can't tell from the street that it is floating because the barges are...
read more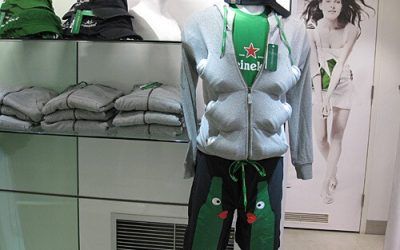 Go shopping at the Heineken Brand Store - The Beer Shop and official Heineken merchandise store add to this an interactive football game and you have everything you need for a pleasant shopping experience in Amsterdam. Heaven on earth for all Heineken fans - two...
read more