Shops in Amsterdam
The most surprising and exclusive shops in Amsterdam are in the Negen Straatjes shopping area. If you like to mingle with the locals you head straight for Haarlemmerstraat. Amsterdam-Now went on a discovery trip and made a list of the most delightful, quirky and kinky boutiques and shops in Amsterdam.
Many shops in Amsterdam are international chains stores which you find in almost every large city in the world. But in Amsterdam you will find more – a shop selling buttons only, a spectacles shop selling 100-year old spectacle frames, new and never worn before. Do you desperately need Christmas decorations in March, no problem! Simply head for Christmas Palace, a shop where it is Christmas every day. There are so many shops in Amsterdam that it is difficult where to start. Amsterdam-Now made a list for you.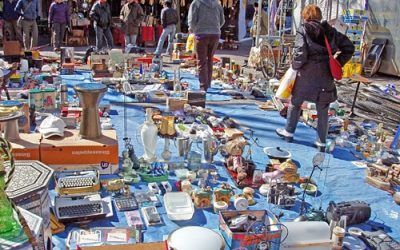 Amsterdam is a shopper's dream come true; exclusive boutiques, design shops, department stores, diamond stores add to this vintage shopping, open air markets and souvenir shops. Amsterdam shopping is for the rich and not so rich, but where to start? Waterlooplein flea...
read more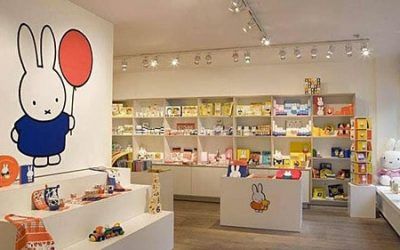 Miffy is a celebrity. She is a little rabbit and became famous through the enchanting books written by the Dutch author, Dick Bruna. The Miffy Shop in Amsterdam is chock-full of Miffy articles. Stock up on books, DVD's, doll prams, babywalkers, rattles toys, mugs,...
read more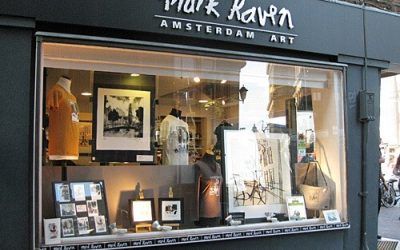 If you are looking for something fun to take with you from Amsterdam, Mark Raven is the place for original art work, high quality shirts and prints. True, it is art with a commercial slant but very attractive. Mark Raven Art makes genuinely attractive souvenirs. Mark...
read more