Amsterdam: Paradise for Culture Lovers and Fun Seekers
Amsterdam is love at first sight. Leidseplein hums with activity, canal houses sparkle in the sun, Kalverstraat bursts with shoppers, canal-side cafés and hordes of tourists wander through the Red Light District – Amsterdam is the city to be!
Whether you would like to stroll along Dam Square, cruise the canals, visit a museum or go for a picnic in one of the many parks, Amsterdam-Now takes you to well-known places and highlights such as the Van Gogh Museum and the Red Light District but also to lesser known sights and hotspots like a Chinese Temple and an alms court. Whatever you do, be sure to include a boat trip on the Amsterdam canals. Be Dutch with the Dutch and explore the city on a guided bicycle tour.
Entertainment and Nightlife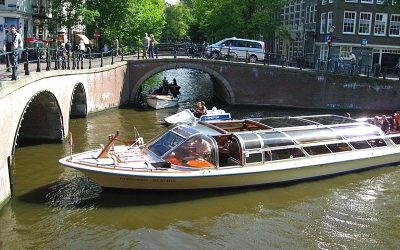 A canal cruise is the perfect way to unwind after a hectic day of sightseeing aboard an Amsterdam canal boat. Pass under bridges festooned with strings of lights. Canal houses and cafés glide by. Soak up the tranquil atmosphere while you cruise through the canal belt...
read more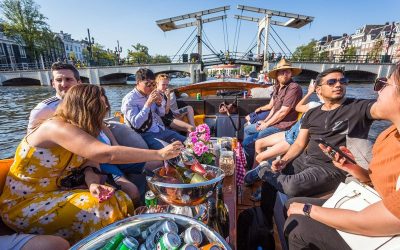 Captain Jack Canal Tour is a sailing experience you will never forget! You will glide through the Amsterdam canals, pass under humpback bridges and marvel at the canal mansions. An open electric boat cruise is relaxing and the best way to make the most of your city...
read more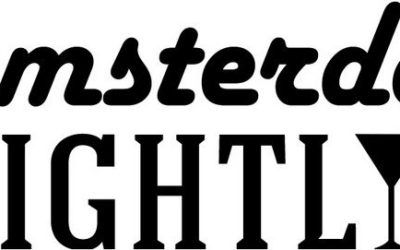 With the Amsterdam nightlife ticket in your pocket, you get the most out of your city trip. Amsterdam is a true clubbing capital and one of the coolest places to party in Europe. Go footloose in hot spots at Leidseplein and Rembrandtplein. Move to the music and dance...
read more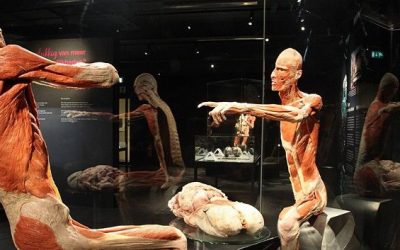 Body Worlds Amsterdam: the happiness Project is a quest for felicity, for intense happiness. The exhibition focuses on what happiness does with our health. Over 200 bodies form part of this exhibition and show the link between our emotional and physical state. This...
read more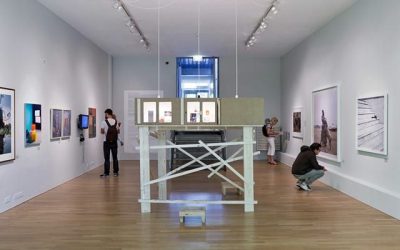 FOAM Photography Museum in Amsterdam is located in a traditional canal house, the interior will surprise you – a happy marriage of old and new, original architecture combined with chrome and glass. FOAM showcases still photography and multimedia shows. The exhibitions...
read more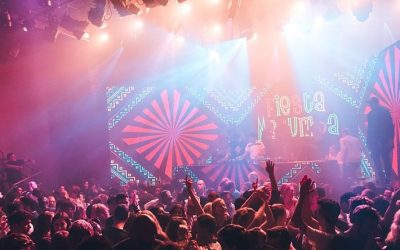 Nightlife, clubbing and pub crawls in Amsterdam is more than the Red Light District, the cheesy bars in the city centre and the many coffee shops aka hash bars. Away from these tourist hotspots, Amsterdam has a thriving club theme. There are venues to everyone's...
read more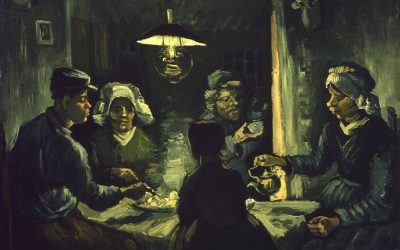 Vincent van Gogh is not only the artist who painted the Potato Eaters, he is also known as the man who cut off his ear, the man who drank turpentine, the man who sold only one painting during his lifetime but became famous posthumously. In 1885, Van Gogh painted...
read more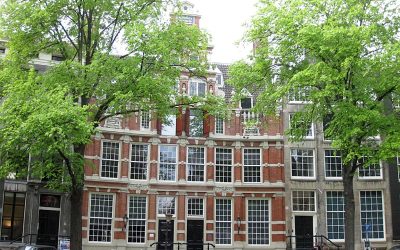 Canal house and canals have made Amsterdam famous. These elegant houses give a glimpse in the life of wealthy Amsterdam merchants. The canal houses served as family homes, workshops or warehouses. Their distinct gables are unique for every house. The canals seem to...
read more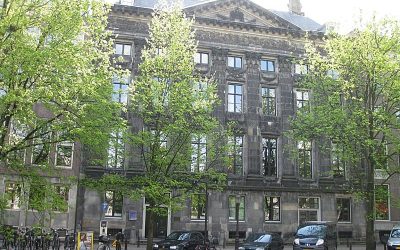 Amsterdam canal houses are characterized by narrow fronts. Trippenhuis is an exception to this rule. This seventeenth-century canal house is a typical example of a mansion where a rich merchant lived and the wider the front the wealthier its owner. Trippenhuis was the...
read more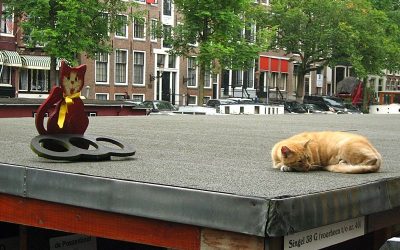 The cat boat, or poezenboot in Dutch, is a must-see for all cat-lovers: an entire houseboat converted into a cats' home. The cats are not allowed to wander freely in the streets but they can take a breath of fresh air on the cat balcony. Amsterdam is a true haven for...
read more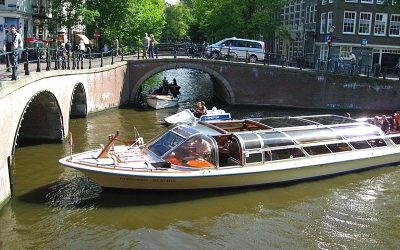 A canal cruise is the perfect way to unwind after a hectic day of sightseeing aboard an Amsterdam canal boat. Pass under bridges festooned with strings of lights. Canal houses and cafés glide by. Soak up the tranquil atmosphere while you cruise through the canal belt...
read more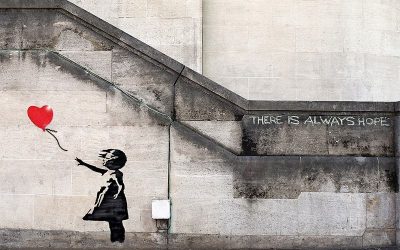 Modern art for everybody! The MoCo, Modern Contemporary Art Museum, hosts exhibitions of modern art artists. Moco was the first museum to show works of Bansky whose nickname is: the art terrorist of the graffiti scene whose works are provoking, disturbing and...
read more
I Amsterdam City Card is your ticket to experience Amsterdam in an affordable and relaxed way. You'll see more and save money at the same time! No need to buy separate tickets for attractions and public transport. The I Amsterdam Card not only affords you free...
read more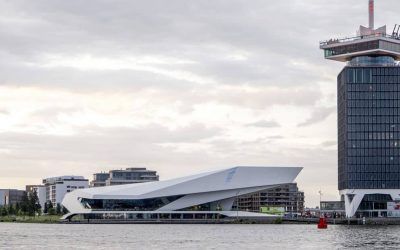 Amsterdam has a lookout tower! This is good news because there are no tall buildings in the city apart from the Westerkerk whose spire points only 85 m into the air. Amsterdam Tower is 100 meters high and situated on the IJ River behind Amsterdam Central Station.  On...
read more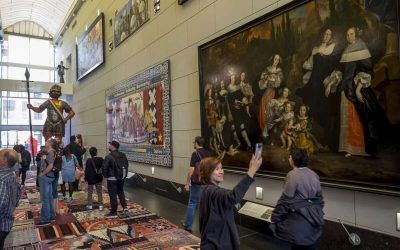 Housed in a former orphanage, the Amsterdam Museum tells the story of Amsterdam. The permanent exhibition: Amsterdam DNA, free thinking, entrepreneurship, citizenship and creativity. Apart from the core collection, the Amsterdam Museum hosts temporary exhibitions in...
read more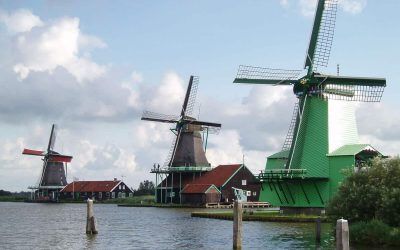 Located just 10 kilometers north of Amsterdam, Zaanse Schans is the perfect escape from Amsterdam's hustle and bustle, especially on a sunny day. Zaanse Schans is a museum village lived in by real people The village was created in 1960 as a monument to local life in...
read more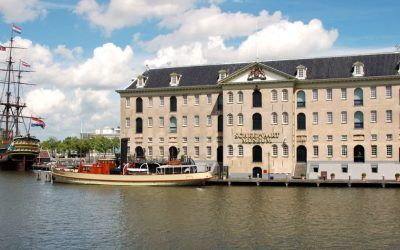 The National Maritime Museum (Scheepvaartmuseum) in Amsterdam tells about the maritime history of the Netherlands. The collection is vast and comprises paintings, ship models, naval maps, atlases, nautical instruments, canons and more. The exhibition offers a unique...
read more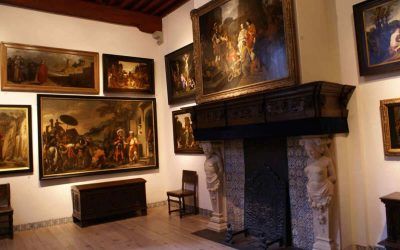 Rembrandt House Museum in Amsterdam is the house where the famous Dutch artist lived and worked for twenty years. The interior gives a good impression of what his house must have looked like when Rembrandt lived here. None of the furniture is authentic, but all are...
read more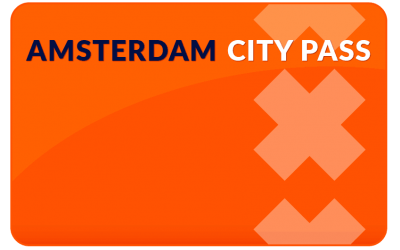 Purchase the Amsterdam City Pass and discover Amsterdam hassle-free. This City Pass affords free entry and fast track entrance to the Rijksmuseum or the Van Gogh Museum. Also included are a free canal cruise and a free train ticket from Amsterdam Schiphol Airport. Add...
read more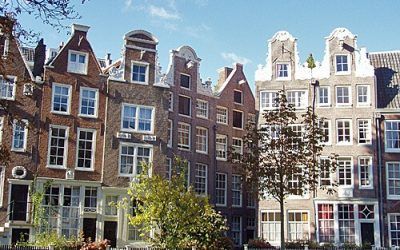 Tucked away behind Kalverstraat, you will find Begijnhof, Beguine Court, a green space that offers a welcome break from Amsterdam's people-packed streets. Sneak into this haven of rest through a little gateway on Spui or go to the main entrance on Gedempte...
read more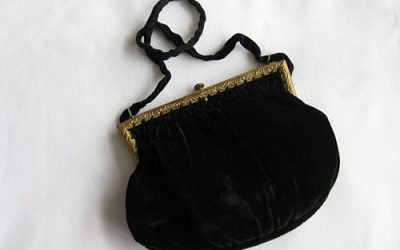 Museum of Bags and Purses in Amsterdam is permanently closed.A museum for all handbag fans who daily ask themselves: which handbag will I take today? The fire-engine red one, a present of an old flame, the malachite green with the secret pockets a souvenir from Paris...
read more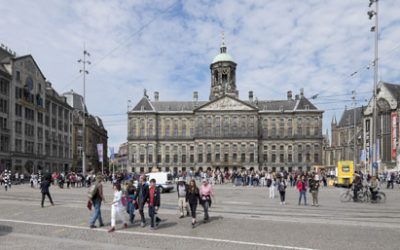 Dam Square is at the very heart of Amsterdam. The National Monument is right in the middle of this vast square that buzzes with activity all year round. In spring, the fun fair attracts locals and tourists with its Ferris wheel. In summer, street entertainers and...
read more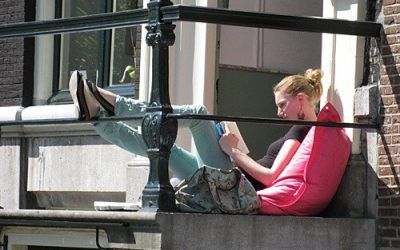 Summer Tips: When summer arrives, Amsterdammers move outdoors. They populate outdoor cafés, lounge in the parks or bask in the sun before their own front doors. Summer is the perfect season to visit Amsterdam. Summer is also the time of the best festivals – the Canal...
read more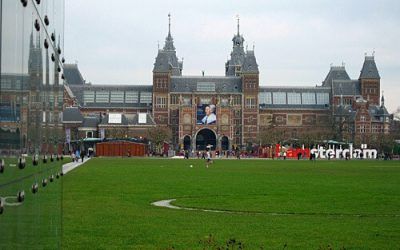 Museum Quarter houses Amsterdam big three – Rijksmuseum, Van Gogh Museum and Stedelijk Museum of Modern Art – showcasing the brilliance of Dutch masters, modern art and impressionists. Add Amsterdam Concert Hall, throw in a high-end shopping street or two and you have...
read more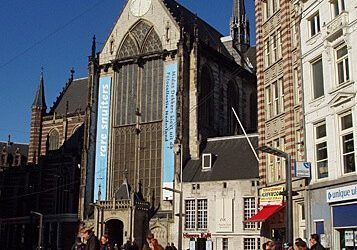 The Nieuwe Kerk, New Church, in Amsterdam is not new at all, but a 15th century Gothic structure with a forest of pinnacles and slender gables. Its gaping interior is one huge exposition area with rotating exhibitions. On first sight it is not obvious that this is a...
read more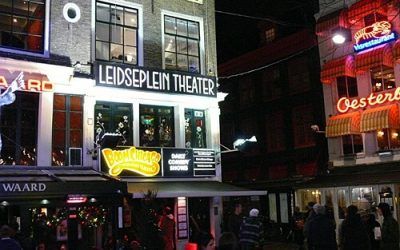 Leidseplein in Amsterdam, ringed by cafes, theaters and nightclubs, bustles day and night. During the day Leidseplein buzzes with fire-eaters, street musicians and mime artists. At night it is the hang-out for tourist revelers and the occasional local. The neon-lit...
read more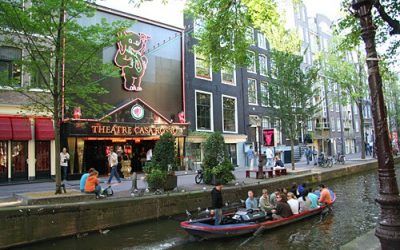 The Historic Centre of Amsterdam spills over with museums, cafes, coffeeshops, stylish gables and facades. Humpback bridges span the leafy canals lined with a hotchpotch of buildings. Sex shops and porn theatres rub shoulder with museums and fashion boutiques. Be sure...
read more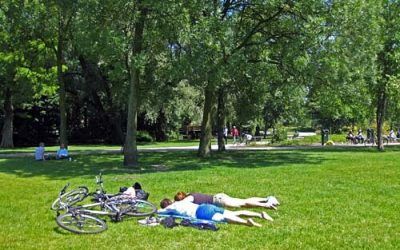 Oosterpark is a favourite picnic spot at weekends. It is also popular with cyclist and walkers. The park abounds in statues of which the Slavery Monument is the most famous. Oosterpark is located just outside Amsterdam centre but still close enough to go there for a...
read more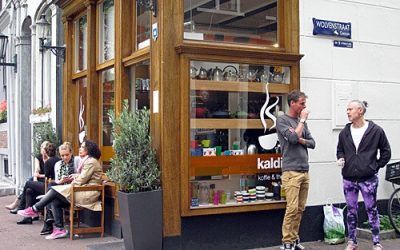 Stroll at leisure through the Jordaan neighbourhood in Amsterdam. Visit Anne Frank's tiny bedroom in the Anne Frank Museum, discover charming 'hofjes' often hidden from sight, go shopping in the 9-Streets, mix with the locals over a beer, throw in a Houseboat Museum...
read more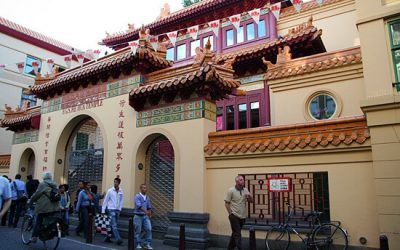 The Fo Guang Shan He Hwa Temple in Amsterdam Chinatown is the largest Buddhist temple in Europe and built in traditional Chinese style. This Buddhist Temple is locally known as the Zeedijk Tempel. Zeedijk is the name of the street where you can find this temple. The...
read more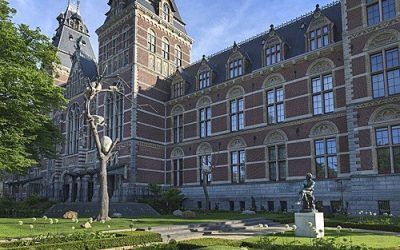 The Rijksmuseum is probably the best-known museum in Amsterdam. The museum's garden is less familiar even though there is no entrance fee! There is no doubt about it this garden is beautifully maintained - flowerbeds with flowering summer plants, gazebos and...
read more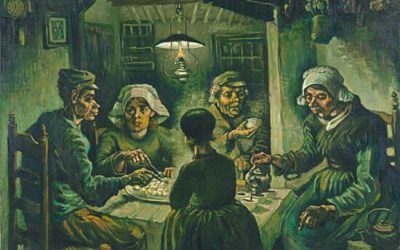 Van Gogh Museum in Amsterdam houses the art collection of Theo van Gogh, Vincent's younger brother and art collector. The collection consists of 200 paintings and 500 drawings by Vincent and works of Toulouse-Lautrec, Gauguin, Monet and other contemporaries. Van Gogh...
read more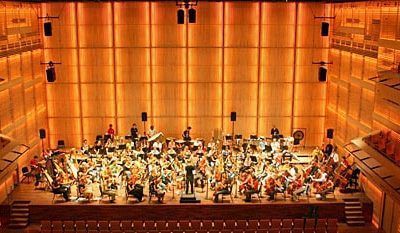 Free lunchtime concerts, the ideal place to eat your lunch. But when you buy your packed lunch from Albert Heijn Supermarket, be sure to get a 'silent' bag to take with you to one of the free lunchtime concert in Amsterdam. Any plastic bag will do, as long as it...
read more
The Stedelijk Museum in Amsterdam is a leading Modern Art Museum. Priceless art in a modern building - that's what to expect when you visit Het Stedelijk Museum. The museum is home to modern works of art and includes artists such as Matisse, Picasso, Newman,...
read more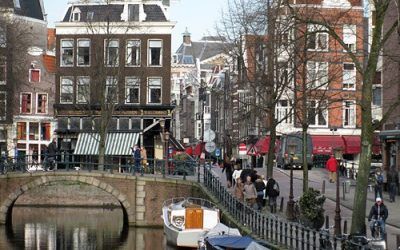 The Dutch are renowned for their 'commercial mind' and for most Amsterdam attraction you will have to spend a few euros. Free things to do in Amsterdam include strolling along canals, free concerts, a free museum and many more freebies. Below you will find...
read more
Vondelpark in Amsterdam is a favourite summer haunt of locals and tourists alike. They spread out their picnic blanket, open their bottle of viña ducaro tinto (a nice way of saying red wine) and unwrap their crispy brown rolls sprinkled with sunflower seeds and...
read more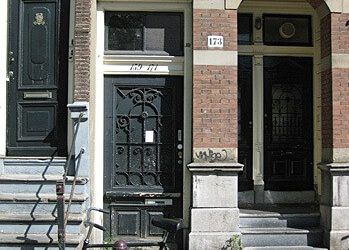 Hofjes are courtyards ringed by social housing meant for mainly elderly women who were often widowed and had no means of income. Hofjes were funded by wealthy Amsterdam merchants. These courtyards feature well-tended gardens with flowering shrubs, trees and colourful...
read more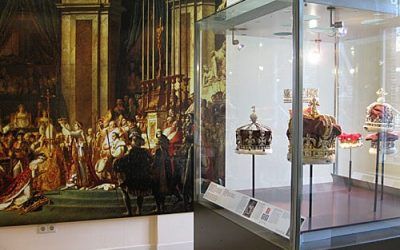 If you want to find out if 'diamonds are forever', pop into the Coster Diamond Museum in Amsterdam. No extra security is needed because all diamonds on display are replicas. Coster Diamonds is an Amsterdam diamond and trading company whose history goes back for almost...
read more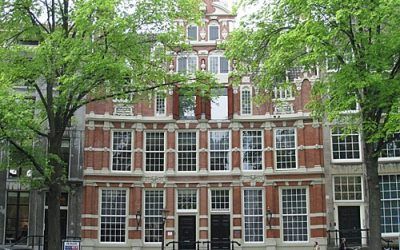 Canal houses were once the homes of wealthy Amsterdam merchants. Today, these houses are offices, museums and sometimes hotels. Bartolotti House is one of these eye-catching canal houses in Amsterdam. This mansion is not open to the public; only its exterior can be...
read more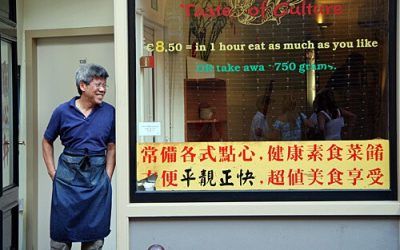 Amsterdam has its own Chinatown, far smaller than in cities like London, Paris or New York but definitely worth to explore. This neighbourhood is just steps away from Centraal Station and close to Amsterdam's famous Red Light District. Amsterdam Chinatown is also home...
read more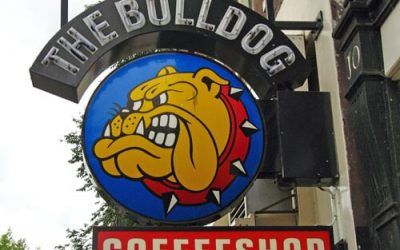 A coffeeshop is not a coffeebar Going to Amsterdam and not visiting a coffeeshop is like going to India and not seeing Taj Mahal. Coffeeshops set Amsterdam apart and they are one of the reasons why the city is fun to visit. But be aware: the fragrant fumes drifting...
read more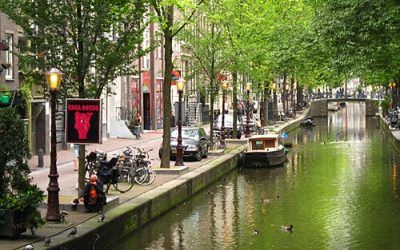 The Red Light District in Amsterdam never sleeps. Evening is the best time to wander along Oudezijds Achterburgwal, but many tourists also amble this leafy canal during the day. Peep shows, porn shops, (sex) bars and live sex shows stand cheek-by-jowl to stately canal...
read more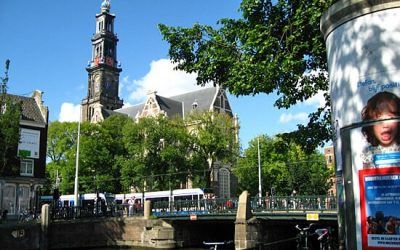 Late 16th and early 17th century Amsterdam expanded. Homes along the newly dug canals were built for the growing population of Amsterdam. Not only houses were needed also churches. Westerkerk became the showcase Protestant church for wealthy Amsterdam citizens who...
read more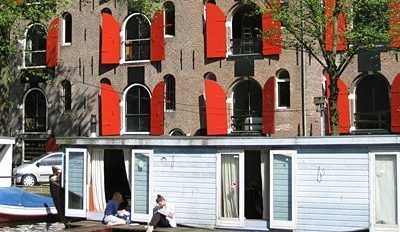 Amsterdam is the city of gabled buildings, tranquil canals and 'bridge of fifteen bridges'. Canals and waterways crisscross the historic centre. Working barges sail past. Houseboats festooned with flower boxes bob at their moorings. A couple reclining in a dinghy,...
read more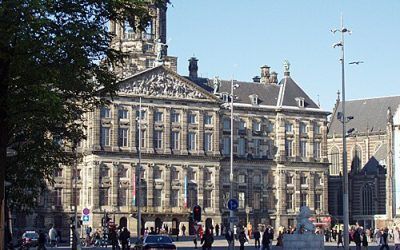 Take the number of days in a year (365). Put one before and nine after it (1 365 9) and you will know how many wooden piles were rammed deep into the soggy soil of Amsterdam to prevent the Royal Palace at Dam Square from collapsing. Royal Palace is a misnomer because...
read more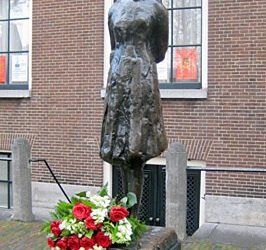 Amsterdam honours Anne Frank with two statues. The first shows Anne Frank when she is about ten years old. The second shows Anne on her way to the hiding place of the Frank Family during the Second World War. She describes in her diary in minute detail what she was...
read more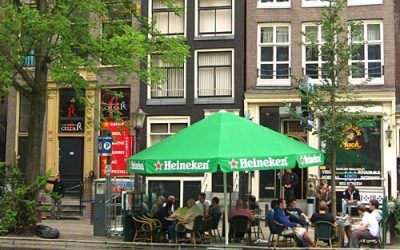 Dam Square, Anne Frank House, Kalverstraat shopping street is what most visitors to Amsterdam want to visit. Yet the city centre has much more to offer. Canals lined with gabled houses mirrored in the water. The charms of Amsterdam are supplemented by a string of...
read more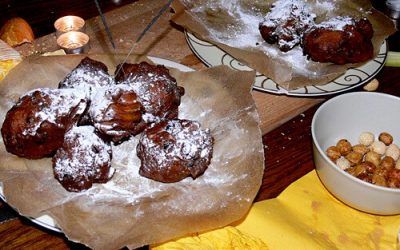 Oud en Nieuw (Old and New) is the Dutch equivalent for New Year's Eve. Many Dutch people celebrate at home together with friends and family. There are street parties all over Amsterdam and the national countdown is at Oosterdok followed by a spectacular firework show....
read more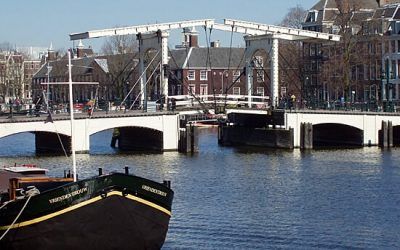 Skinny Bridge is one of the 1,200 bridges that span the canals that crisscross Amsterdam. Some are simply a means to cross the water, others are picturesque or true feats of engineering. Many are illuminated at night and offer a romantic backdrop. Magere Brug or...
read more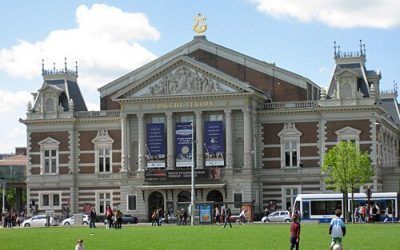 Treat yourself to a classical concert in Het Koninklijk Concertgebouw, the Royal Concert Hall, in Amsterdam and lose yourself in music performed by world-famous musicians. Whether you like classical music or modern works, attending a concert in in het Concertgebouw...
read more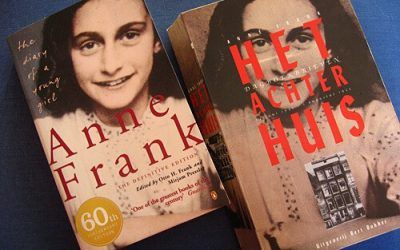 When you are in Amsterdam, be sure to include a visit to the Anne Frank House, the Frank family's wartime hiding place: the place where a young Jewish girl wrote her diary. The Anne Frank House is very popular and visited by over a million visitors every year. That's...
read more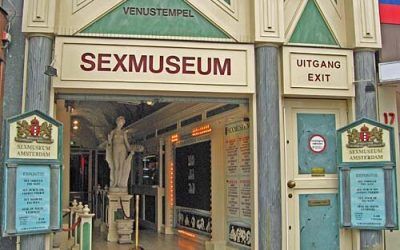 Is the Amsterdam Sex Museum serious business or pure lust? Erotic paintings, pictures, cartoons, recordings and photographs show the many aspects of love and in particular sensual love. A visit to the Amsterdam Sex Museum will satisfy your curiosity. Judging from the...
read more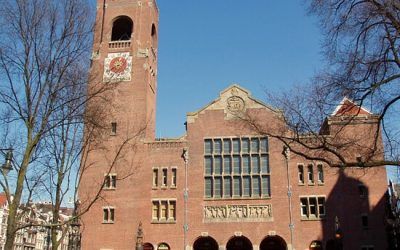 When walking down Damrak from Centraal Station to Dam Square in Amsterdam, you pass a wine-red brick building, not very elegant, not very inspiring. This building is the Beurs van Berlage, the former Commodity Exchange. Built on reclaimed land, supported by wooden...
read more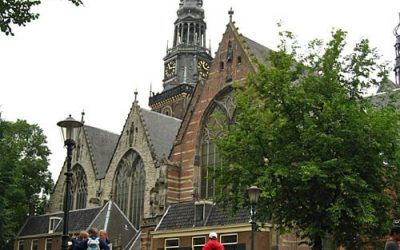 The Oude Kerk stands right in the middle of the historic centre of Amsterdam. Dating back to the thirteenth century, this church is both the oldest building and the oldest church in Amsterdam. The Oude Kerk is noteworthy for its wooden vaulted ceiling and the...
read more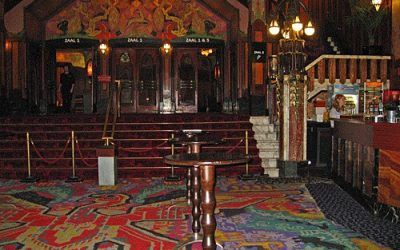 Tuschinski Theatre in Amsterdam is a cinema with an elegant interior - Art Deco with strong Art Nouveau influences. The interior is imposing; dark wooden walls rich in stylish carvings. Art Deco lamps spread a diffuse yellow light. The huge auditorium with two big...
read more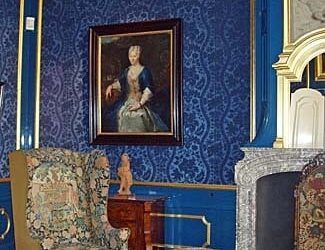 Museum Willet-Holthuysen in Amsterdam allows you a glimpse into the lives of wealthy merchants who lived in luxury along the canal ring. Experience how upper-class Amsterdam lived and what their canal house looked like, see their drawing-room, their four-poster bed...
read more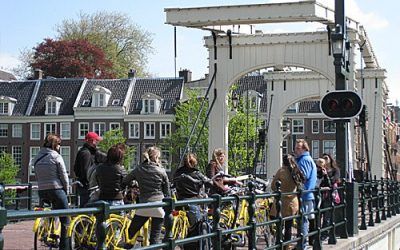 Bikes festoon bridges, bikes safely locked to lamppost. Kids, fathers, mothers, grandfathers, grandmothers young professionals, old professionals, in fact everyone in Amsterdam seems to have a bike and use it as to get from A to B. Why not join them for the unique...
read more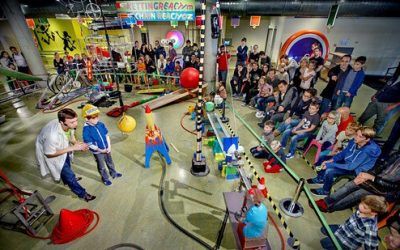 NEMO in Amsterdam is a popular museum with objects that must be touched. Three floors of exhibits classified in four themes are ready to be explored; physics, technology, information technology and bio-science behaviour. Fun for children but also for their parents....
read more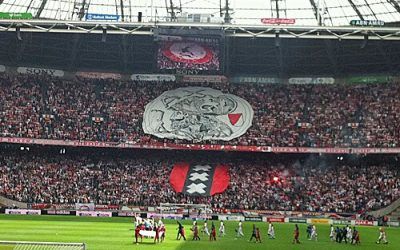 The Ajax stadium in Amsterdam, better known as Johan Cruijff ArenA, is the home of AFC Ajax, the city's celebrated home football team. Join the 53,502 devoted fans to see a match or if you can't make it, take a guided tour of the Netherland's largest stadium. Better...
read more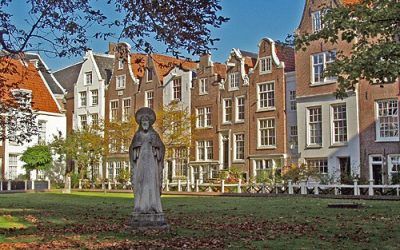 Begijnhof is one of these hidden spot in the centre of Amsterdam. A beautiful courtyard offers almost improbable peace and quiet right behind shop-strewn Kalverstraat. Sneak into this haven of rest through a little gateway and find yourself in a peaceful oasis of...
read more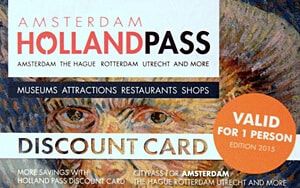 The Amsterdam Holland Pass is your ticket to hassle-free Amsterdam, a must-have for visitors who like to enjoy Amsterdam to the full: a guide book, a free ticket for the hop-on-hop-off bus is included and queueing for the popular museums is history. Take your pick...
read more
To many tourists Amsterdam means bicycles, tulips and clogs, this city attracts thousands of visitors every year. Surrounded by romantic canals, you might feel as if you are strolling through an open-air museum. Hanging out at a sidewalk café and people watching is...
read more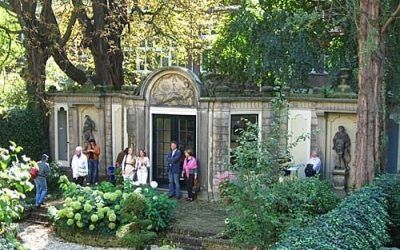 Amsterdam canal houses face the street and have no front gardens. But did you know that secluded gardens lie hidden behind these houses? Many of these are not open to the public, however, during Open Garden Days in June, visitors are allowed in to have a peek. Garden...
read more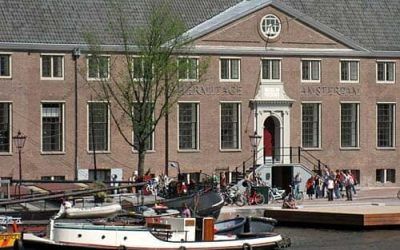 The Hermitage Museum in Amsterdam has temporary exhibitions that change every six months. All artworks shown belong to the collection of the Hermitage Museum in St Petersburg in Russia and include paintings, sculptures and archeological finds. Even if you are not...
read more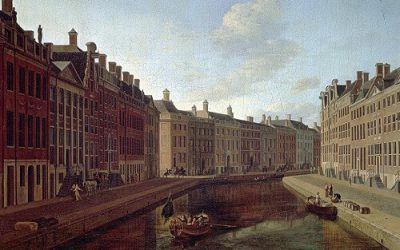 Golden bend - Gouden Bocht - that is where the most coveted canal houses in Amsterdam. All these mansions clustered around the curve of Herengracht between Spiegelstraat and Vijzelstraat. This is the stretch of the canal where, in the 17th century, wealthy merchants...
read more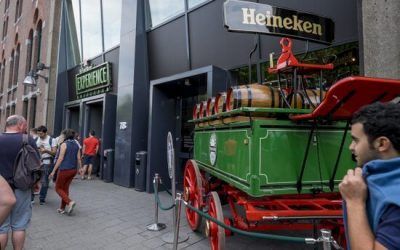 Want to taste Heineken and learn all about brewing and marketing of the most famous beer of the world? Then the Heineken Experience in Amsterdasm is exactly where you need to go. The Heineken Experience tour starts with a short history of the Heineken family and the...
read more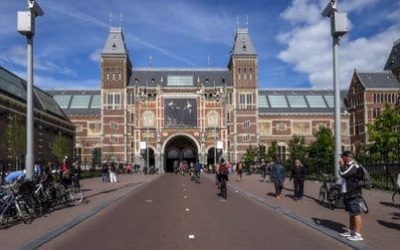 The Rijksmuseum in Amsterdam is the number one art museum in the Netherlands and art lovers cannot afford to miss it. The museum possesses an unrivalled collection of Dutch art. The Rijkmuseum in Amsterdam is famous for its collection of works of art from the 15th to...
read more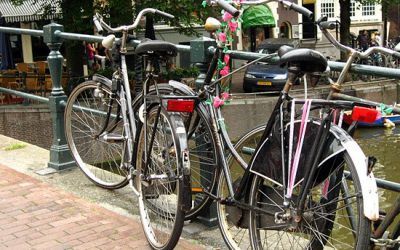 Bike tour in Amsterdam: rent a bike! It is a bike-friendly city, not only because it is a compact city but also because of the bike lanes and the absence of elevations. The only hurdles are steep bridges and traffic humps. And what about head winds and downpours?...
read more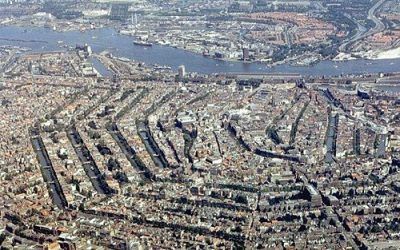 Amsterdam's canals are like a large spider's web. You get easily caught. Arm yourself with a map or GPS and remember that three canal rings fan out from Centraal Station in alphabetical order: Herengracht, Keizersgracht and Prinsengracht. Once you remember this,...
read more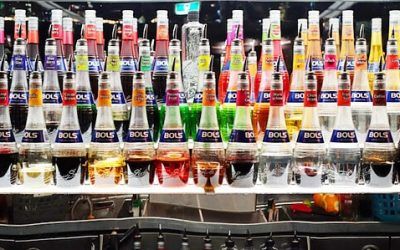 The House of Bols Cocktail and Genever Experience in Amsterdam takes you on a tour through 'The World of Flavour'. This interactive trip ends with sipping a cocktail of your choice. You will also learn how to intensify your taste, to refine your smell, mix cocktails...
read more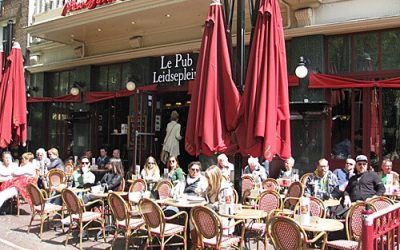 Leidseplein in Amsterdam buzzes with activity day and night. Sip chardonnay and savour bitterballen, bite-size deep-fried ragout filled balls. On chilly spring and autumn days wrap a fleece shawl around your shoulders and only the tip of your nose will get cold. In...
read more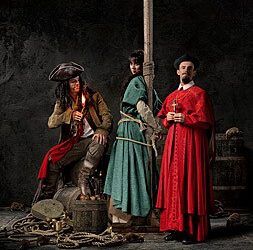 Amsterdam Dungeon is not for the weak-hearted. Step back into the darkest times and be part of the city's blood curdling history. Take part in a gruesome show of 80 minutes and walk through 500 years of creepy history. Will you escape by the skin of your teeth or are...
read more
Are you curious about cannabis and interested in buying seedlings or seeds with exotic names like Afghan, Purple Power, Hollands Hoop, Shiva or Master Kush? Cannabis College in Amsterdam is the place to learn everything you have always wanted to know about weed and...
read more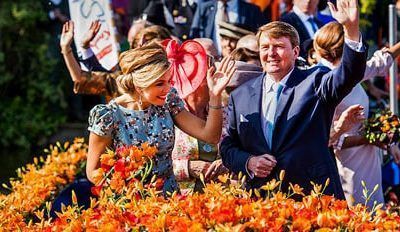 Make sure your Amsterdam spring holiday coincides with 27th April, King Willem Alexander's birthday and a national holiday in the Netherlands. Celebrations take place throughout the country, but festivities in Amsterdam are more flamboyant and on a larger scale. On...
read more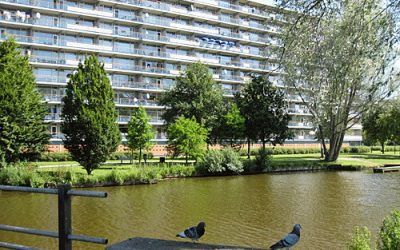 Have you seen enough leafy canals, humpback bridges and ornate canal houses? A visit to Amsterdam south-east will show you a different Amsterdam. This part of Amsterdam is also referred to as Amsterdam-Bijlmer. It stretches from spectacular architecture at ArenA via...
read more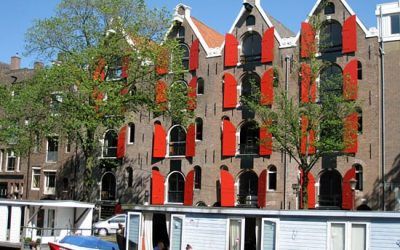 Warehouses and gables are all along Brouwersgracht. The rows of red shuttered windows along this canal in Amsterdam look like multi-occupancy cuckoo clocks. No wonder that Brouwersgracht, Brewers' Canal, features in almost every Amsterdam brochure or guidebook. This...
read more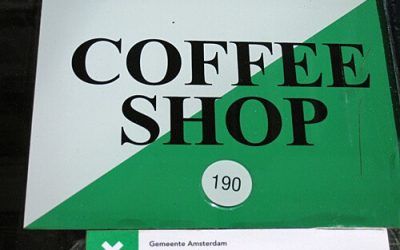 Coffeeshop can only mean one thing in the Netherlands: a place where cannabis is openly smoked and sold. You will have no problem in finding coffeeshops, because Amsterdam has about 200 scattered over the city. A numbered green shield showing the words: coffeeshop...
read more