Tips from Amsterdam Locals
No matter how many guide books you read or how many websites you visit, it is impossible to be informed about all the highlights and secret spots in Amsterdam. In the tips section of Amsterdam-Now you will find suggestions and recommendations from locals for tourists.
Amsterdam means so much more than the Canal Belt, Red Light District and Van Gogh Museum. Did you know that in winter you can ice-skate at Museumplein or sunbathe at the terrace or NEMO museum in summer? In this section you will find insiders' tips from locals. Amsterdam is a very budget-friendly city: lunch concerts, a tiny portrait gallery and ferries to Amsterdam-Noord are all free of charge. Be aware that coffeeshops are not the same as coffeebars, let a local explain to you the difference and read below 'Amsterdam and Coffeeshops'.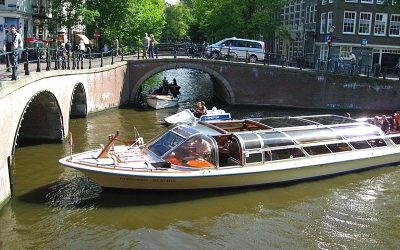 A canal cruise is the perfect way to unwind after a hectic day of sightseeing aboard an Amsterdam canal boat. Pass under bridges festooned with strings of lights. Canal houses and cafés glide by. Soak up the tranquil atmosphere while you cruise through the canal belt...
read more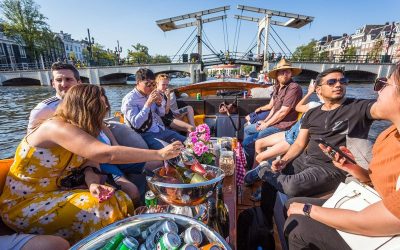 Captain Jack Canal Tour is a sailing experience you will never forget! You will glide through the Amsterdam canals, pass under humpback bridges and marvel at the canal mansions. An open electric boat cruise is relaxing and the best way to make the most of your city...
read more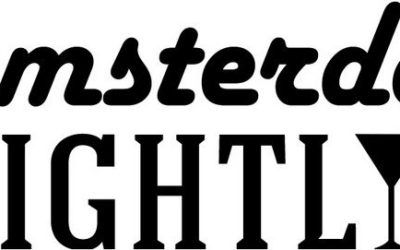 With the Amsterdam nightlife ticket in your pocket, you get the most out of your city trip. Amsterdam is a true clubbing capital and one of the coolest places to party in Europe. Go footloose in hot spots at Leidseplein and Rembrandtplein. Move to the music and dance...
read more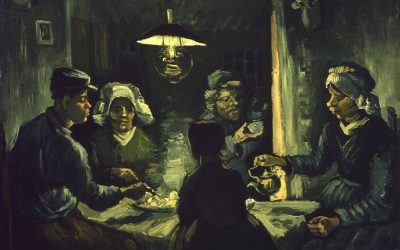 Vincent van Gogh is not only the artist who painted the Potato Eaters, he is also known as the man who cut off his ear, the man who drank turpentine, the man who sold only one painting during his lifetime but became famous posthumously. In 1885, Van Gogh painted...
read more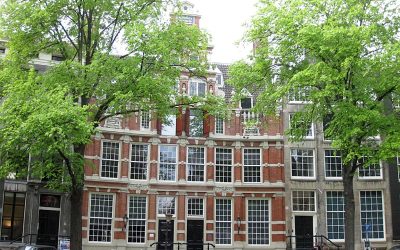 Canal house and canals have made Amsterdam famous. These elegant houses give a glimpse in the life of wealthy Amsterdam merchants. The canal houses served as family homes, workshops or warehouses. Their distinct gables are unique for every house. The canals seem to...
read more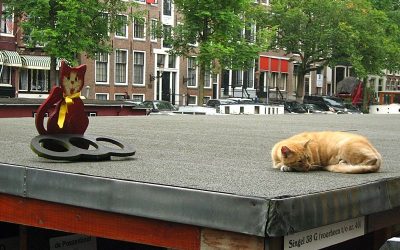 The cat boat, or poezenboot in Dutch, is a must-see for all cat-lovers: an entire houseboat converted into a cats' home. The cats are not allowed to wander freely in the streets but they can take a breath of fresh air on the cat balcony. Amsterdam is a true haven for...
read more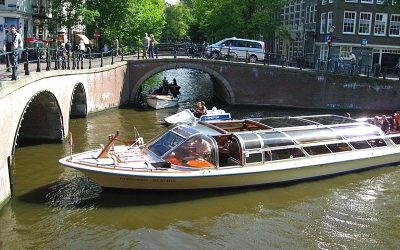 A canal cruise is the perfect way to unwind after a hectic day of sightseeing aboard an Amsterdam canal boat. Pass under bridges festooned with strings of lights. Canal houses and cafés glide by. Soak up the tranquil atmosphere while you cruise through the canal belt...
read more
I Amsterdam City Card is your ticket to experience Amsterdam in an affordable and relaxed way. You'll see more and save money at the same time! No need to buy separate tickets for attractions and public transport. The I Amsterdam Card not only affords you free...
read more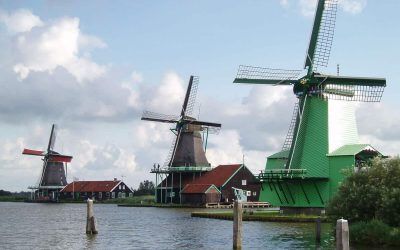 Located just 10 kilometers north of Amsterdam, Zaanse Schans is the perfect escape from Amsterdam's hustle and bustle, especially on a sunny day. Zaanse Schans is a museum village lived in by real people The village was created in 1960 as a monument to local life in...
read more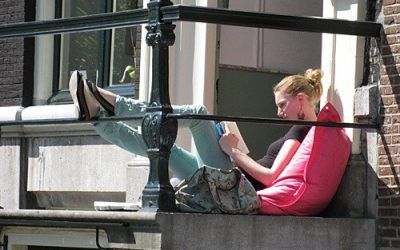 Summer Tips: When summer arrives, Amsterdammers move outdoors. They populate outdoor cafés, lounge in the parks or bask in the sun before their own front doors. Summer is the perfect season to visit Amsterdam. Summer is also the time of the best festivals – the Canal...
read more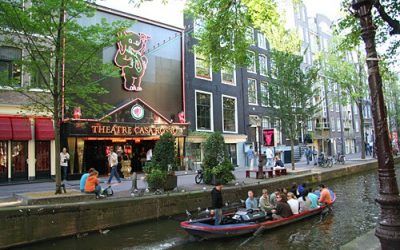 The Historic Centre of Amsterdam spills over with museums, cafes, coffeeshops, stylish gables and facades. Humpback bridges span the leafy canals lined with a hotchpotch of buildings. Sex shops and porn theatres rub shoulder with museums and fashion boutiques. Be sure...
read more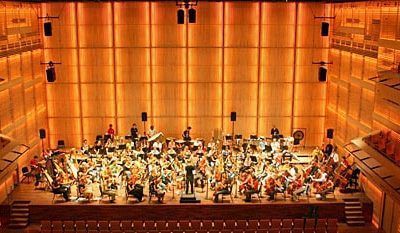 Free lunchtime concerts, the ideal place to eat your lunch. But when you buy your packed lunch from Albert Heijn Supermarket, be sure to get a 'silent' bag to take with you to one of the free lunchtime concert in Amsterdam. Any plastic bag will do, as long as it...
read more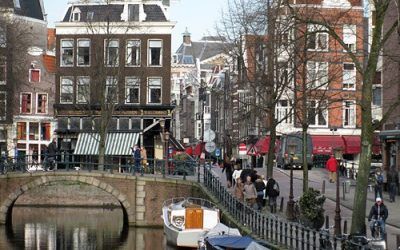 The Dutch are renowned for their 'commercial mind' and for most Amsterdam attraction you will have to spend a few euros. Free things to do in Amsterdam include strolling along canals, free concerts, a free museum and many more freebies. Below you will find...
read more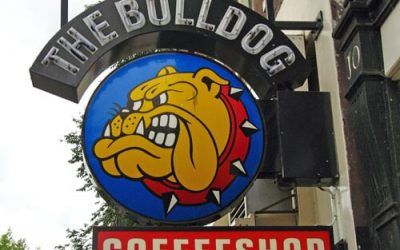 A coffeeshop is not a coffeebar Going to Amsterdam and not visiting a coffeeshop is like going to India and not seeing Taj Mahal. Coffeeshops set Amsterdam apart and they are one of the reasons why the city is fun to visit. But be aware: the fragrant fumes drifting...
read more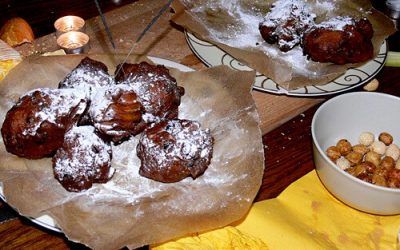 Oud en Nieuw (Old and New) is the Dutch equivalent for New Year's Eve. Many Dutch people celebrate at home together with friends and family. There are street parties all over Amsterdam and the national countdown is at Oosterdok followed by a spectacular firework show....
read more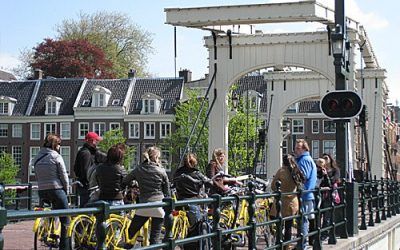 Bikes festoon bridges, bikes safely locked to lamppost. Kids, fathers, mothers, grandfathers, grandmothers young professionals, old professionals, in fact everyone in Amsterdam seems to have a bike and use it as to get from A to B. Why not join them for the unique...
read more
To many tourists Amsterdam means bicycles, tulips and clogs, this city attracts thousands of visitors every year. Surrounded by romantic canals, you might feel as if you are strolling through an open-air museum. Hanging out at a sidewalk café and people watching is...
read more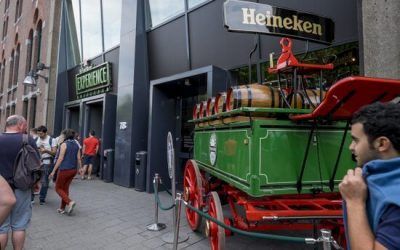 Want to taste Heineken and learn all about brewing and marketing of the most famous beer of the world? Then the Heineken Experience in Amsterdasm is exactly where you need to go. The Heineken Experience tour starts with a short history of the Heineken family and the...
read more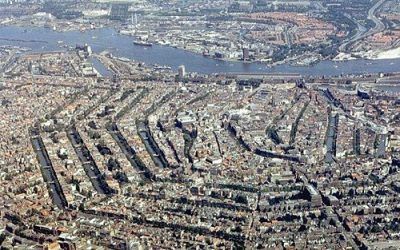 Amsterdam's canals are like a large spider's web. You get easily caught. Arm yourself with a map or GPS and remember that three canal rings fan out from Centraal Station in alphabetical order: Herengracht, Keizersgracht and Prinsengracht. Once you remember this,...
read more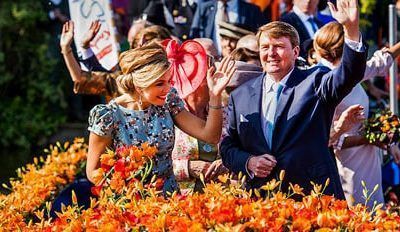 Make sure your Amsterdam spring holiday coincides with 27th April, King Willem Alexander's birthday and a national holiday in the Netherlands. Celebrations take place throughout the country, but festivities in Amsterdam are more flamboyant and on a larger scale. On...
read more