Museums and Galleries in Amsterdam
Whether you want to admire Van Gogh or Rembrandt, giggle at the Sex Museum or go back to school at the Cannabis College, Amsterdam has a museum and art gallery for for everyone. Buy your ticket online to avoid the long waiting lines at the most popular museums in Amsterdam.
Buy the I Amsterdam Card and get a reduction or free entrance to many museums. Admire modern art at the Stedelijk Museum in the morning and visit the Museum of Bags and Purses in the afternoon. Come back the next day for the Amsterdam Hermitage Museum and learn everything about flower bulbs at the Tulip Museum.
Most museums are open from 10.00-18.00, but closed on Mondays. The Rijksmuseum is open 356 days a year. Come before 11 am or after 3 pm to avoid the crowd.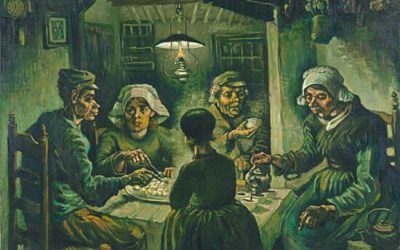 Van Gogh Museum in Amsterdam houses the art collection of Theo van Gogh, Vincent's younger brother and art collector. The collection consists of 200 paintings and 500 drawings by Vincent and works of Toulouse-Lautrec, Gauguin, Monet and other contemporaries. Van Gogh...
read more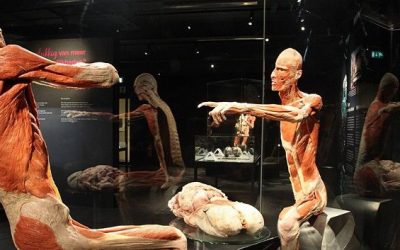 Body Worlds Amsterdam: the happiness Project is a quest for felicity, for intense happiness. The exhibition focuses on what happiness does with our health. Over 200 bodies form part of this exhibition and show the link between our emotional and physical state. This...
read more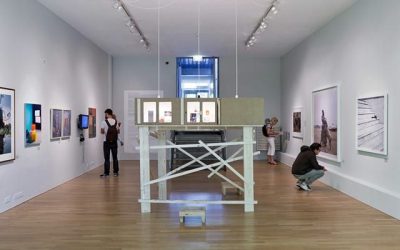 FOAM Photography Museum in Amsterdam is located in a traditional canal house, the interior will surprise you – a happy marriage of old and new, original architecture combined with chrome and glass. FOAM showcases still photography and multimedia shows. The exhibitions...
read more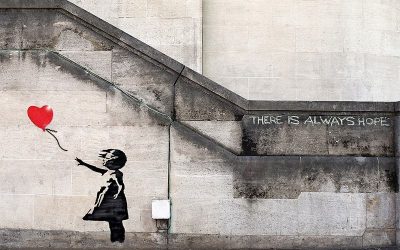 Modern art for everybody! The MoCo, Modern Contemporary Art Museum, hosts exhibitions of modern art artists. Moco was the first museum to show works of Bansky whose nickname is: the art terrorist of the graffiti scene whose works are provoking, disturbing and...
read more
I Amsterdam City Card is your ticket to experience Amsterdam in an affordable and relaxed way. You'll see more and save money at the same time! No need to buy separate tickets for attractions and public transport. The I Amsterdam Card not only affords you free...
read more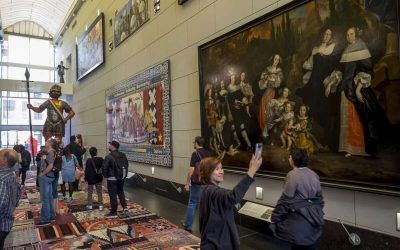 Housed in a former orphanage, the Amsterdam Museum tells the story of Amsterdam. The permanent exhibition: Amsterdam DNA, free thinking, entrepreneurship, citizenship and creativity. Apart from the core collection, the Amsterdam Museum hosts temporary exhibitions in...
read more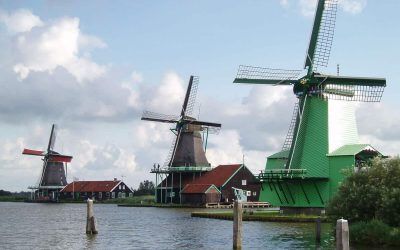 Located just 10 kilometers north of Amsterdam, Zaanse Schans is the perfect escape from Amsterdam's hustle and bustle, especially on a sunny day. Zaanse Schans is a museum village lived in by real people The village was created in 1960 as a monument to local life in...
read more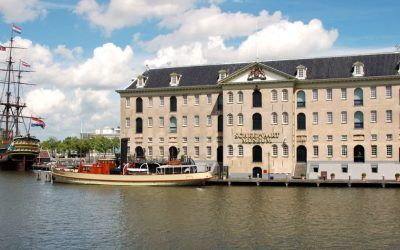 The National Maritime Museum (Scheepvaartmuseum) in Amsterdam tells about the maritime history of the Netherlands. The collection is vast and comprises paintings, ship models, naval maps, atlases, nautical instruments, canons and more. The exhibition offers a unique...
read more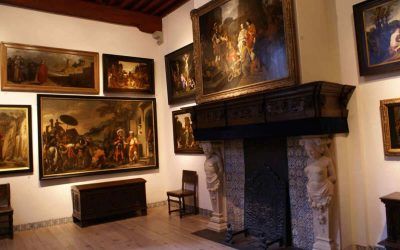 Rembrandt House Museum in Amsterdam is the house where the famous Dutch artist lived and worked for twenty years. The interior gives a good impression of what his house must have looked like when Rembrandt lived here. None of the furniture is authentic, but all are...
read more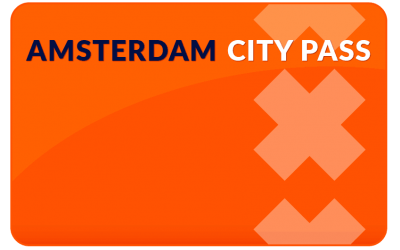 Purchase the Amsterdam City Pass and discover Amsterdam hassle-free. This City Pass affords free entry and fast track entrance to the Rijksmuseum or the Van Gogh Museum. Also included are a free canal cruise and a free train ticket from Amsterdam Schiphol Airport. Add...
read more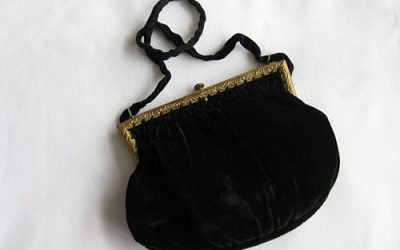 Museum of Bags and Purses in Amsterdam is permanently closed.A museum for all handbag fans who daily ask themselves: which handbag will I take today? The fire-engine red one, a present of an old flame, the malachite green with the secret pockets a souvenir from Paris...
read more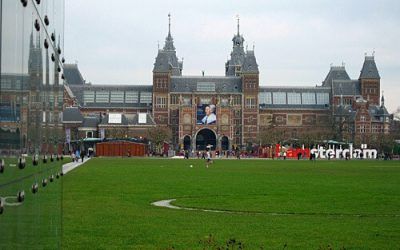 Museum Quarter houses Amsterdam big three – Rijksmuseum, Van Gogh Museum and Stedelijk Museum of Modern Art – showcasing the brilliance of Dutch masters, modern art and impressionists. Add Amsterdam Concert Hall, throw in a high-end shopping street or two and you have...
read more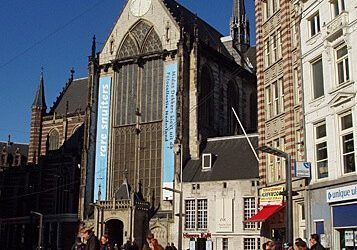 The Nieuwe Kerk, New Church, in Amsterdam is not new at all, but a 15th century Gothic structure with a forest of pinnacles and slender gables. Its gaping interior is one huge exposition area with rotating exhibitions. On first sight it is not obvious that this is a...
read more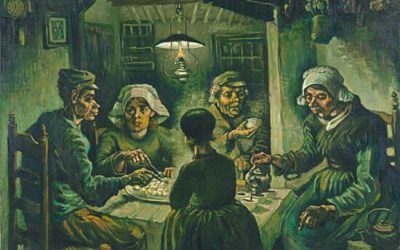 Van Gogh Museum in Amsterdam houses the art collection of Theo van Gogh, Vincent's younger brother and art collector. The collection consists of 200 paintings and 500 drawings by Vincent and works of Toulouse-Lautrec, Gauguin, Monet and other contemporaries. Van Gogh...
read more
The Stedelijk Museum in Amsterdam is a leading Modern Art Museum. Priceless art in a modern building - that's what to expect when you visit Het Stedelijk Museum. The museum is home to modern works of art and includes artists such as Matisse, Picasso, Newman,...
read more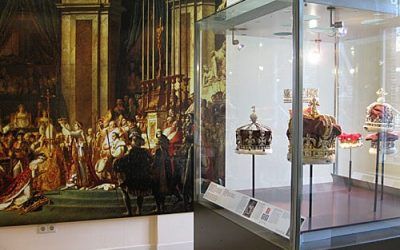 If you want to find out if 'diamonds are forever', pop into the Coster Diamond Museum in Amsterdam. No extra security is needed because all diamonds on display are replicas. Coster Diamonds is an Amsterdam diamond and trading company whose history goes back for almost...
read more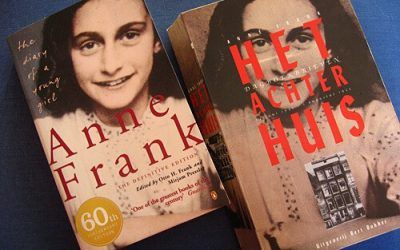 When you are in Amsterdam, be sure to include a visit to the Anne Frank House, the Frank family's wartime hiding place: the place where a young Jewish girl wrote her diary. The Anne Frank House is very popular and visited by over a million visitors every year. That's...
read more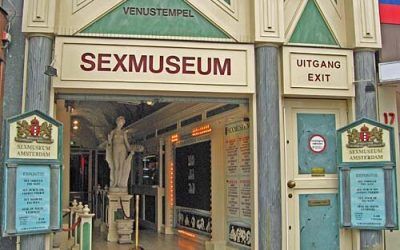 Is the Amsterdam Sex Museum serious business or pure lust? Erotic paintings, pictures, cartoons, recordings and photographs show the many aspects of love and in particular sensual love. A visit to the Amsterdam Sex Museum will satisfy your curiosity. Judging from the...
read more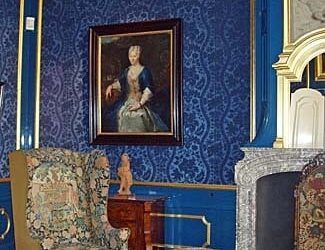 Museum Willet-Holthuysen in Amsterdam allows you a glimpse into the lives of wealthy merchants who lived in luxury along the canal ring. Experience how upper-class Amsterdam lived and what their canal house looked like, see their drawing-room, their four-poster bed...
read more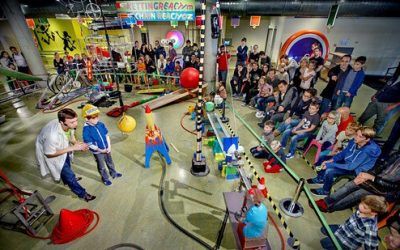 NEMO in Amsterdam is a popular museum with objects that must be touched. Three floors of exhibits classified in four themes are ready to be explored; physics, technology, information technology and bio-science behaviour. Fun for children but also for their parents....
read more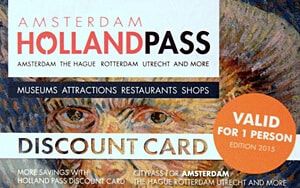 The Amsterdam Holland Pass is your ticket to hassle-free Amsterdam, a must-have for visitors who like to enjoy Amsterdam to the full: a guide book, a free ticket for the hop-on-hop-off bus is included and queueing for the popular museums is history. Take your pick...
read more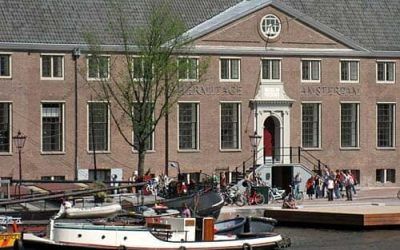 The Hermitage Museum in Amsterdam has temporary exhibitions that change every six months. All artworks shown belong to the collection of the Hermitage Museum in St Petersburg in Russia and include paintings, sculptures and archeological finds. Even if you are not...
read more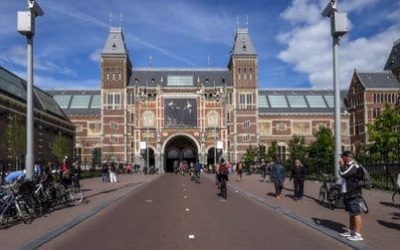 The Rijksmuseum in Amsterdam is the number one art museum in the Netherlands and art lovers cannot afford to miss it. The museum possesses an unrivalled collection of Dutch art. The Rijkmuseum in Amsterdam is famous for its collection of works of art from the 15th to...
read more
Are you curious about cannabis and interested in buying seedlings or seeds with exotic names like Afghan, Purple Power, Hollands Hoop, Shiva or Master Kush? Cannabis College in Amsterdam is the place to learn everything you have always wanted to know about weed and...
read more