Amsterdam Weather
What weather can you expect in Amsterdam? July and August are on average the hottest months and January the coldest. May and June are often sunny and November is the wettest month.
All seasons have their own charm; rain or shine, Amsterdam has a lot to offer. When it is raining, you can visit a museum and when it is hot, you wander along the canals or go sunbathing in Vondelpark or drink a beer in shady outdoor café along one of the canals.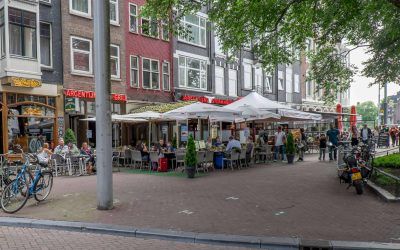 What is the weather in Amsterdam at the moment? Sun, rain, snow? Here is the Amsterdam weather forecast for today and the next three days. Sun or Rain? If the sky is bright and clear with lots of sunshine, your best place to laze away the day is Vondelpark. Mild...
read more
Visit Amsterdam in winter when the crowds have gone and you have the city almost to yourself. This is a perfect opportunity to see Amsterdam's world-famous museums - Van Gogh, Anne Frank and the Rijksmuseum – tourists will not obstruct your view of Rembrandt's Night...
read more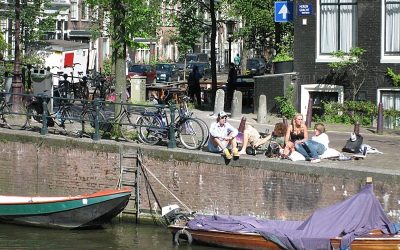 Summer is the perfect season to visit Amsterdam – mild weather, long days and countless outdoor festivals. Canal Parade and Canal Festival in August are not to be missed. Share the city with the tourist crowd, dine al fresco, tour the city by bike or simply stroll...
read more