Hotels, B&B and Hostels in Amsterdam
Amsterdam has an overwhelming range of accommodation, from luxurious five-star hotels to houseboats and from hostels to B&B's in converted canal houses. Make your stay as cheap or as expensive as your wallet affords. Bear in mind that summer is peak tourist season in Amsterdam, when prices are at their highest.
With over 1,000 hotels in Amsterdam, it shouldn't be too difficult to find accommodation whether it be a hostel bed or a super-the-lux suite. The city caters for every taste and budget. Stay along one of the picturesque canals in a seventeenth-century canal house or rest your head in a mobile caravan just outside the city. Art lovers will want to stay in the Museum Quarter and party-goers book a room near Leidseplein or Rembrandtplein.
The Greenhouse Effect Hotel in Amsterdam has it all: budget hotel, bar and a coffeeshop just round the corner (the one that sells hashish and if you're lucky coffee as well). Its location is superb, right on the edge of the Red Light District, close to Centraal...
read more
The Greenhouse Effect Hotel in Amsterdam has it all: budget hotel, bar and a coffeeshop just round the corner (the one that sells hashish and if you're lucky coffee as well). Its location is superb, right on the edge of the Red Light District, close to Centraal...
read more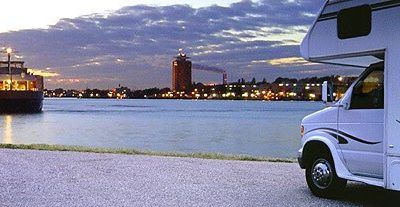 Camping site for motorhomes only. Why make life difficult if it can be easy? Amsterdam City Camp is easy going and without frills. Pay by credit card and pin, self-service check-in and no advance reservations. Easy does it! Amsterdam City Camp Amsterdam City...
read more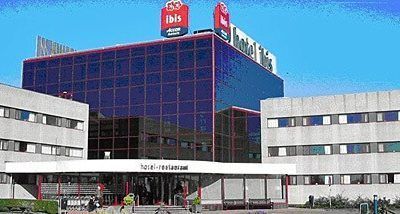 No surprises at the Ibis Hotel, part of the Accor Hotel Group. This is an affordable option of a hotel close to Schiphol Airport and Amsterdam. The rooms may be a bit bland and anonymous, but the air-conditioned rooms are always reliable. This is the cheapest hotel...
read more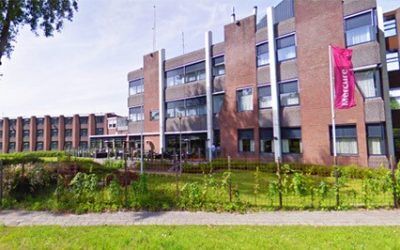 Hotel Mercure Schiphol Terminal is very convenient for a lay-over in Amsterdam or if you have to catch an early flight. Just step out of the shower, slip into your clothes and walk to the gate. The hotel is behind customs. When you are not in transit, it means that...
read more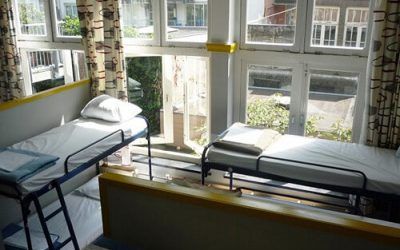 If you are looking for a no-drug, no-alcohol hostel in Amsterdam, Shelter Jordaan is your place. This budget-friendly hostel is ideal for lone women travelers. Its location is perfect; right in the centre of Amsterdam in the Jordaan neighbourhood, famous for its...
read more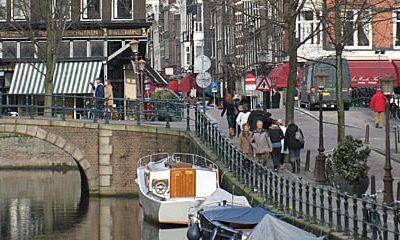 What better place to rest your head than your own apartment. Stretch your legs while channel surfing and prepare your own dinner and breakfast. The view from Spiegelgracht Apartment is a typically Amsterdam canal. Location, location! Close to the Rijksmuseum and only...
read more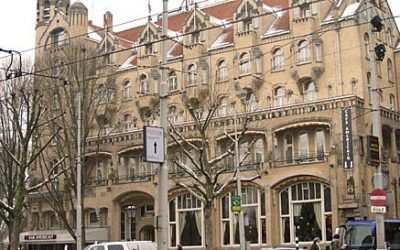 Hampshire Hotel Amsterdam American is only one block away from buzzing Leidseplein. This four-star hotel offers everything you crave for when away from home; from satellite TV to king-size beds with feathery soft pillows. Located right on the edge of the city centre,...
read more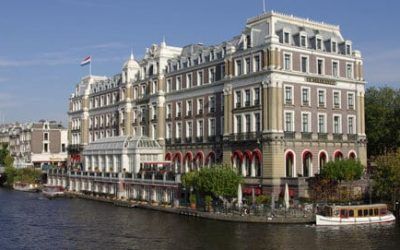 Booking.com offers a choice of more than 1000 hotels and hostels in Amsterdam – from very affordable accommodation to luxurious, in the historic heart or in elegant and peaceful neighbourhoods away from the city. Booking.com Booking offers the best price for all sorts...
read more
Gently rolling waves rocking you to sleep, is this your secret dream? If so, Amstel Botel is your ideal accommodation in Amsterdam. A stay in Amstel Botel, a floating hotel, is affordable, comfortable and above all great fun: slumber on the rhythm of waves. Amstel...
read more
Location, location, location! Hotel Piet Hein in Amsterdam is very close to the 'big three': the Van Gogh, Stedelijk and Rijksmuseum and P.C. Hooft shopping street is round the corner. Piet Hein Hotel is housed in three 19th century villas and overlooks Vondelpark....
read more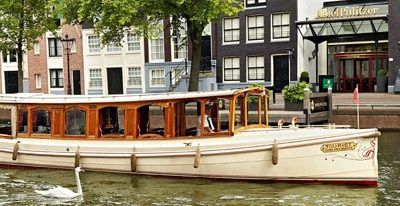 Located in 25 beautifully restored seventeenth-century canal houses, five-star Pulitzer Amsterdam is more a neighbourhood than an ordinary hotel. The Pullitzer takes up an entire block and includes courtyard gardens, connecting corridors and an Art Gallery. Situated...
read more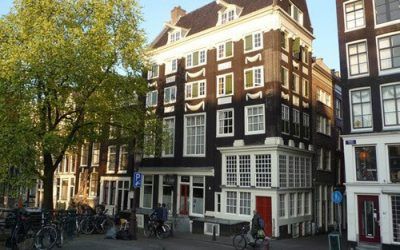 One-star Hotel Brouwer has only eight rooms, but all eight overlook Singel Canal. This canal house hotel is the perfect place to soak up the Amsterdam experience and feel like an Amsterdammer. In fact the hotel is two beautifully restored interconnected houses. This...
read more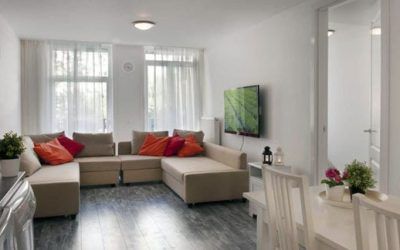 Are you planning a trip to Amsterdam and would you like to have your own apartment even if it is only for a few days? Wimdu offers a wide range of very affordable private apartments that offer more features than an average hotel room. Whether you are traveling with...
read more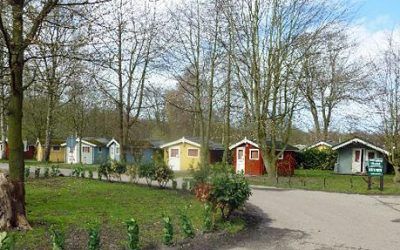 Camping Hostel Het Amsterdamse Bos offers lots of fresh air out of town yet within easy reach of Amsterdam centre. Is sleeping in a tent not your ideal place to spend the night? No problem! Camping Het Amsterdamse Bos also offers accommodation in cabins, lodges and...
read more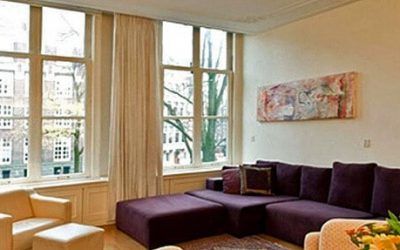 Take it easy and get the best deal! Book your Amsterdam apartment through Waytostay, hassle-free and at very competitive prices. Choose your favourite apartment – right in the city centre, in the suburbs or with canal view. Waytostay has 540 apartments in Amsterdam on...
read more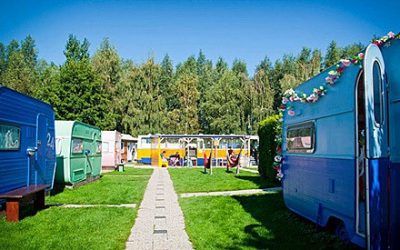 Lucky Lake Hostel is a true gem. It combines affordable prices with privacy and fresh air. It is just south of Amsterdam near Vinkeveense Plassen, a lake dotted with sailing boats in summer. It is only 30 minutes by public transport away from Amsterdam city centre and...
read more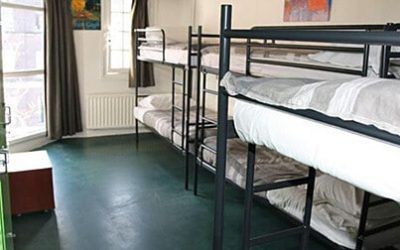 Is sleeping in a canal house in Amsterdam your dream? And have you never been able to fulfil this dream because canal side hotels are expensive? Next time when you are in Amsterdam stay in International Budget Hostel housed in a 17th century warehouse and located in...
read more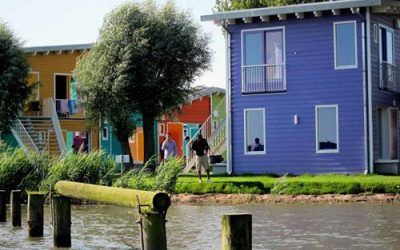 Open throughout the year Camping Zeeburg is relaxed and low budget. Stay in an eco lodge, a wagonette or bring your own tent; Zeebrug is your best choice. Go Dutch and rent a bike. Amsterdam centre is only a fifteen-minute ride away. Or hop on a tram if pedalling is...
read more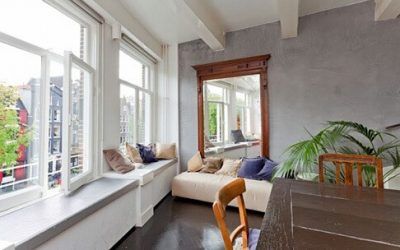 B & B Brouwersgr8 in Amsterdam is housed in a canal house on the Brouwersgracht, one of the many Amsterdam canals, and close to trendy Jordaan quarter. This B&B is an excellent starting point for exploring the city. The three rooms of this B&B are...
read more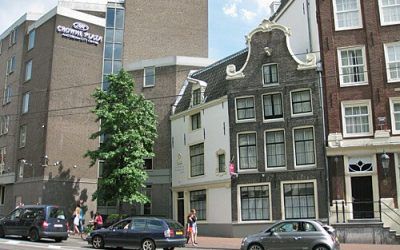 Location! Four-star Crowne Plaza is right in the heart of Amsterdam; close to Central Station, Dam Square and the Canal Belt. One pleasure is the sumptuous breakfast in the morning another is tasting liqueurs with imaginative names like My Aunt's Water late evening....
read more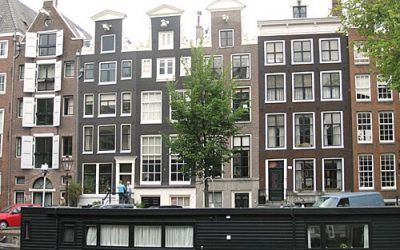 Have you ever wondered how cool it would be to live on one of those canal houseboats moored on a Amsterdam canal even if it is only for a few days? It will be music to your ears to hear that there are quite a number of houseboats for rent in Amsterdam. But if you are...
read more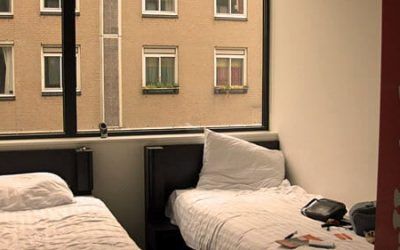 Are you a no-frills-just-want-a-bed-person and looking for a budget hotel in Amsterdam? EasyHotel Amsterdam fulfills your wish: a comfortable bed at a budget price. Can you go without spare towels, internet access, early check-in, left luggage service, television or...
read more