Food and Drinks in Amsterdam
Eating in Amsterdam is an adventure, a culinary trip around the world. Colonial history brought Indonesian and Surinam cuisine, recent immigrants Turkish and Moroccan specialities. The Dutch have their main meal in the evening. Lunch is a simple affair; open sandwiches, French baguette or soup of the day.
Amsterdam has it all from dark brown pubs to up-market restaurants, from food stands to coffee bars. Whatever and wherever you eat do not leave Amsterdam without having sampled herring (and yes! this is raw fish..) or pofferjes, tiny pancakes with a lump of butter and dusted with sugar. A typical snack is a cone of French fries with a big dollop of mayonnaise or a veal croquet sandwich. A romantic dinner for two, a quick snack or exquisite glass of wine? There are so many grand cafes, restaurants and pubs in Amsterdam that it is difficult to make a choice. Below you will find the pick of the bunch.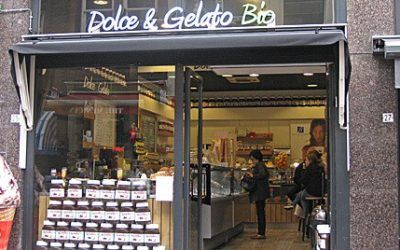 Bio Ice cream! Dolce and Gelatto Bio - irresistible Italian semi-organic ice cream - 15 flavours to choose from. No ice cream fan? Dolce Gelato is also famous for its fragrant Italian espresso! This is true Italy in the middle of Amsterdam - the best of two worlds....
read more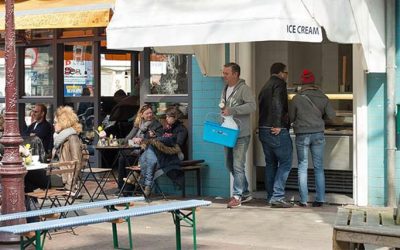 Ignore those packaged ice-cream cones from the supermarkets; instead head straight for IJscuypje for a cone of hazelnut, pistachio or a dozen-plus other flavours. Take the gamble and let them scoop you some of whatever is currently spinning in the ice-cream maker....
read more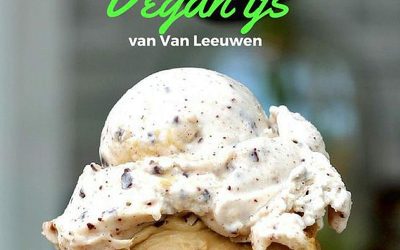 Vegan Ice-cream: VanLleeuwen artisan ice-cream handcrafted in Brooklyn and sold in Amsterdam by JuiceBrothers. Homemade cashew milk, organic coconut milk, coconut oil, cane sugar and pure cocoa butter are concocted and the result is pure and delicious vegan ice cream....
read more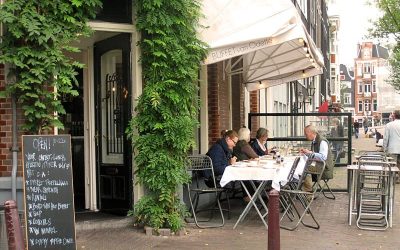 Buffet van Odette in Amsterdam is excellent for - breakfast, lunch and dinner. Eating at Odette is not only tasty but also healthy because they work with organic produce and free range meat from local suppliers. This also applies to their wines with hardly any...
read more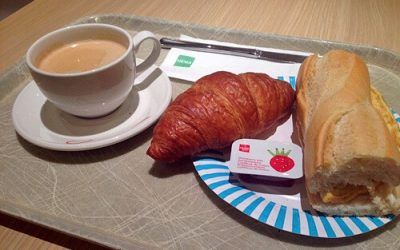 If you are looking for a budget breakfast in Amsterdam, head straight for a HEMA department store, a household name in the Netherlands, known for its low prices and smoked sausage. HEMA serves a large breakfast at a budget price. From Monday to Friday, early risers...
read more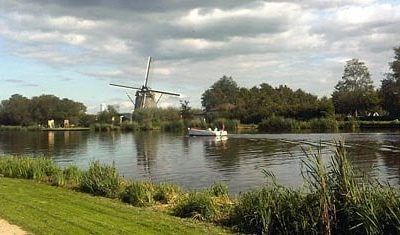 Spend the afternoon in Ouderkerk aan de Amstel, a typically Dutch village, and the evening in Wijnbar Raak for authentic Dutch atmosphere. Leave the tourists in the centre of Amsterdam and meet the locals in Ouderkerk aan de Amstel, only 9 kilometres south of...
read more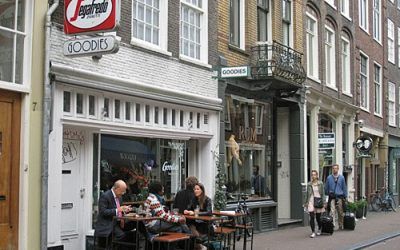 You will find many tantalizing goodies at Goodies in Amsterdam. This is the perfect café to stop by for a coffee or sandwich lunch. Prime location – right in the middle of the Nine Streets shopping area. Have your coffee al fresco and watch shoppers, cyclists and...
read more
Café Hoppe is popular. Drop by on a Friday afternoon and join the crowd of people standing outside who grab a quick drink to celebrate the start of the weekend. Hoppe has been serving customers since 1670 and is one of these must-see and must-have-been places in...
read more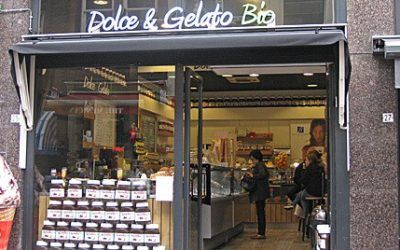 Bio Ice cream! Dolce and Gelatto Bio - irresistible Italian semi-organic ice cream - 15 flavours to choose from. No ice cream fan? Dolce Gelato is also famous for its fragrant Italian espresso! This is true Italy in the middle of Amsterdam - the best of two worlds....
read more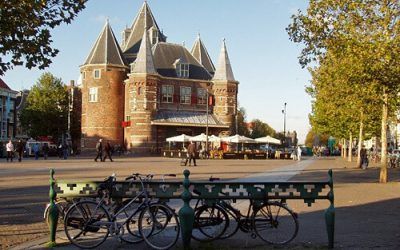 Café-restaurant In De Waag in Amsterdam combines gastronomy with history. This historic building is the prefect background for a tasty lunch or three-course dinner. Come here in the afternoon for High Tea if you are craving for scones with clotted cream. Or early...
read more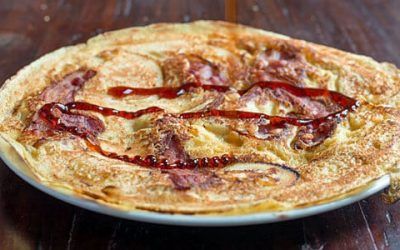 Try this recipe for Dutch bacon pancakes. Dutch pancakes are delicious and an all-time favourite. Dutch pancakes are reminiscent of French crêpes but the Dutch use fewer eggs for their pancakes, besides they are slightly thicker than the French variety. Toppings for...
read more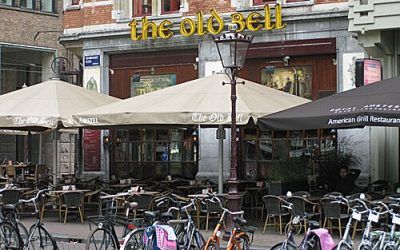 The Old Bell is a typical eetcafé and English-style pub located at Rembrandtplein in Amsterdam. Eetcafés are popular places and may serve anything from simple snacks to full three-course meals. This is exactly what you will find at the Old Bell add to this the best...
read more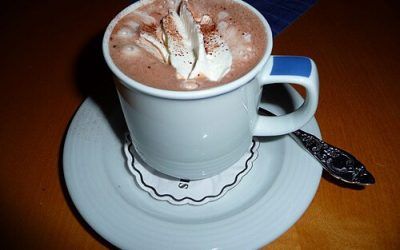 Everyone seems to have his or her favourite method of making hot chocolate. Some simple pour hot milk on cocoa powder others melt a piece of dark chocolate in hot milk. In the Netherlands and in Amsterdam hot chocolate and ice skating are intrinsically connected. Grab...
read more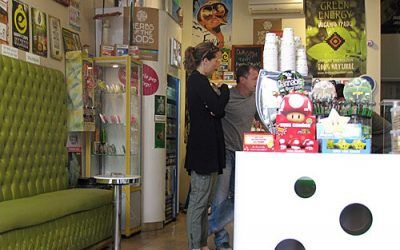 Cannabis Ice Cream Greendayz Ice Cream Salon sells the most addictive ice-cream you can imagine. Cannabis ice cream is their speciality, after all you are in Amsterdam. It is not just ice cream you get at Greendayz, it is also a take-away for cold drinks, smoothies...
read more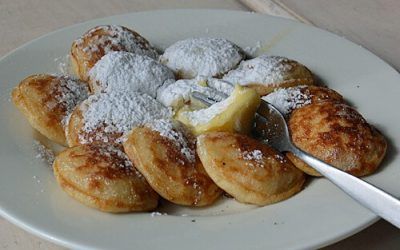 Amsterdam is known for lots of things of which some will make your tummy rumble. Should we mention treacle waffles, croquet and apple pie? Add to these culinary delights poffertjes – a traditional Dutch treat resembling pancakes, but much smaller and fluffier - served...
read more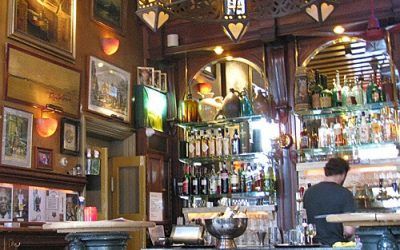 Brown cafés are neighbourhood gathering spots where you can meet locals, enjoy a drink and eat a little snack. They are all over Amsterdam and usually stay open until 1 or 2 am. They are named brown café because the furniture is of dark wood and the walls are deep...
read more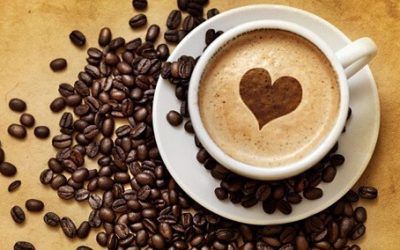 Do not confuse a coffee bar with a coffeeshop. Coffeeshop means that this place sells weed. This doesn't mean that weed is the only thing you can buy here. Coffeeshops also sell soft drinks – never alcohol - and snacks. However, if you want a cup of coffee look for...
read more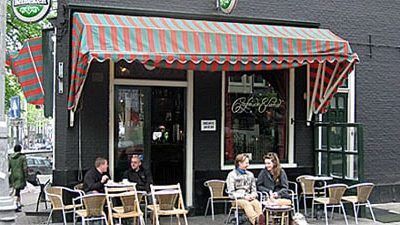 What pubs are to London, are Bruine Cafe's (Brown Cafés) to Amsterdam. Café De Eland is where locals from the neighbourhood gather for a drink, a chat and in the old days a smoke. Tables spill out on to the pavement, a pleasant place to sit on a sunny day to see the...
read more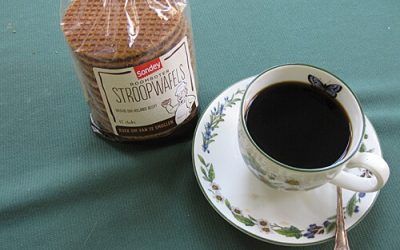 Stroopwafels, treacle waffles, are a classic Dutch treat. Freshly baked they are at their best. The stroopwafel stand at the Albert Cuyp open-air market is famous. No need to go to Amsterdam because making your own stroopwafel is not difficult at all. All you need is...
read more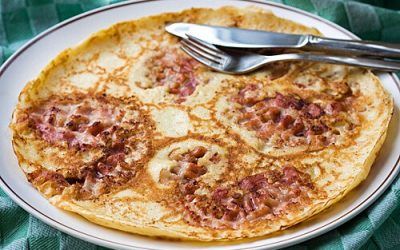 Everybody likes pancakes. Try them during your city trip to Amsterdam and eat them as a snack or as full meal. This is an excellent way to sample Dutch cuisine. Pancake restaurants in Amsterdam are plentiful. Dutch pancakes are similar to French crêpes, but the Dutch...
read more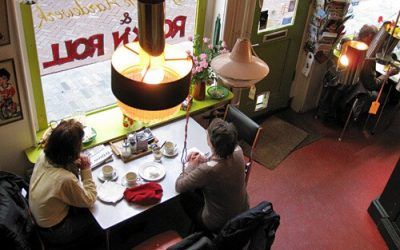 Is your passion shopping and chocolate cake? And have you just discovered that your budget is shrinking? Are those luxuries no longer affordable for you and are you now looking for a cheap eat and a budget place to shop? Eetcafé Latei in Amsterdam is both and a...
read more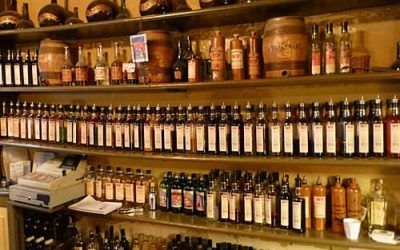 Tasting houses in Amsterdam go back to the 17th century. Wine and spirit sellers wanted to boost their sales and invited rich merchants to sample their wares, hoping to strike a deal. Just off Brouwersgracht, on Driehoekstraat, is De Ooievaar, the last remaining...
read more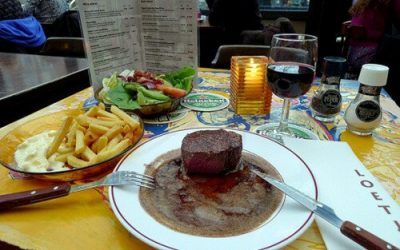 A meal at Café Loetje in Amsterdam will tickle your taste buds. Loetjes filet of steak served with French fries has no rivals. The meat is so tender that you can cut it with a spoon. Try traditional semolina pudding cream smothered in raspberry sauce for dessert. A...
read more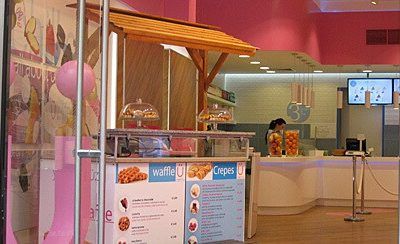 At Yogen Früz in Amsterdam you create your own ice cream. It is you who decides what sauce and how much and what fruit or toppings you would like to have. And voilà, tailor-made ice cream. Payment is by weight. Yogurt Ice Yogen Früz is a Canadian company specializing...
read more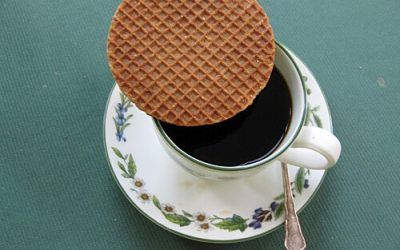 Amsterdam is brimming with places with typically Dutch treats. Make sure you taste fresh, homemade stroopwafels or buy a tin to take home. One of the best places to taste this heavenly delicacy is the Albert Cuyp Market. The stroopwafel stand is easy to spot; a...
read more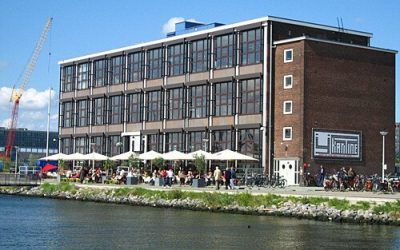 Sit back and feast your eyes on a sweeping view of the IJ River while sipping Pouilly Fume with oysters. Or come early for a sumptuous breakfast French style with crispy croissants and 'pain au chocolat'. IJ Kantine is one of those well-kept secrets in Amsterdam; the...
read more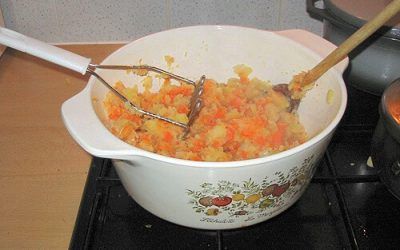 Winter is the best time to try Dutch cuisine. As Dutch dishes are not very subtle in taste, restaurants serving traditional Dutch food can be counted on the fingers of one hand. Another reason is that Dutch dishes are considered best when home-cooked. That's why few...
read more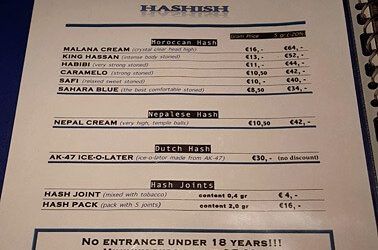 Tucked away in an alley near Spui in Amsterdam, Kadinsky Coffeeshop is a great place to chill out. Especially, when you grab a seat at the bench in front of the window. This is the perfect place to watch tourists, locals and cyclists battle through the small alley....
read more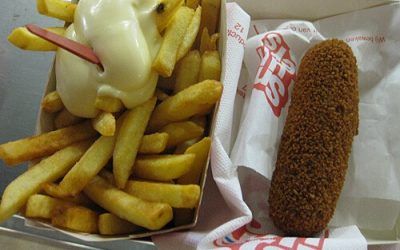 Is it possible to survive Amsterdam without bitterballen? This deep-fried snack dipped in mustard and accompanied by beer is a great nibble and features on almost every menu in bars, cafes and restaurants. Any 'bitterbal' addict must also try 'kroket'. Try them once...
read more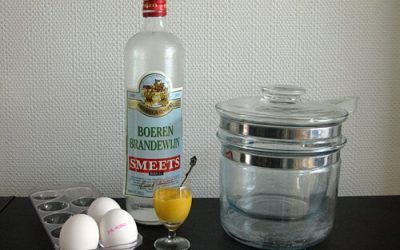 Advocaat resembles eggnog. However, Dutch advocaat is thicker and creamier. It is poured into small glasses and eaten with a teaspoon. Even though advocaat and eggnog are made with the same ingredients, they are a world apart. Eggnog is liquid and frothy whereas Dutch...
read more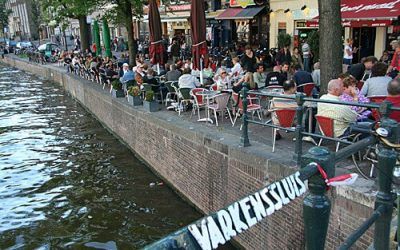 Fresh and affordable meals are easy to find in Amsterdam. You never have to walk far to find cheap eats. Amsterdam has many low cost lunch or dining options that offer healthy and tasty food. The restaurants in town offer plenty of options from classic to creative and...
read more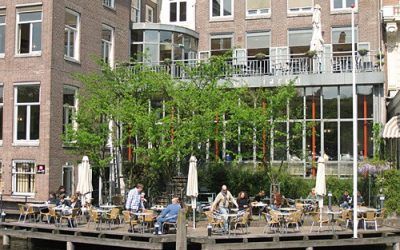 The canal-side patio of Café De Jaren in Amsterdam is chic, elegant and popular. This is the place-to-be on a balmy summer evening. The view of the Amstel River is breathtaking. De Jaren is a household name in Amsterdam; tourists and locals know how to find their way...
read more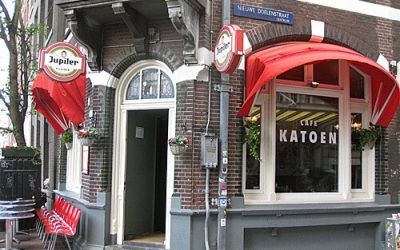 Katoen is one of the many eetcafés in Amsterdam and popular at lunch time when students and young professionals sit inside or at one of the five outside tables, a popular spot in summer. This is the perfect place to relax. Canal boats, bicycles and traffic offer...
read more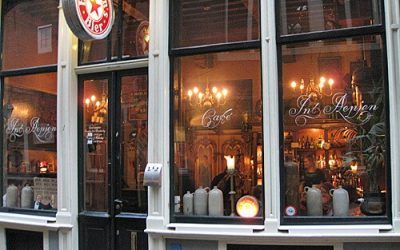 Drop by for a drink In 't Aepjen, the only wooden house in Amsterdam. In 't Aepjen is one of the remaining seventeenth century medieval tasting houses. This pub is a perfect place to warm-up on a cold day. You will find here more jenevers (Dutch gin) than you knew by...
read more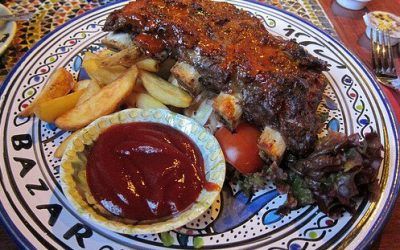 Check out the ethnic restaurants hidden behind the market stalls at the Albert Cuyp Market in Amsterdam. The street is packed with Chinese, Indonesian, Surinam, Moroccan and Turkish restaurants. It is difficult to decide what to eat. Will it be Kurdish, Chinese,...
read more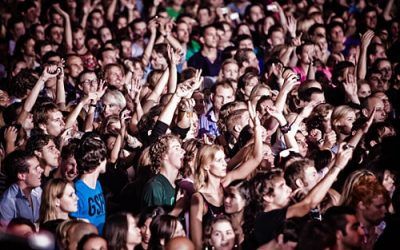 Leidseplein – popular and famous - is the place to party in Amsterdam. Discover nightlife at the Leidseplein and go on a pub crawl - six bars and six free drinks. Join Leidseplein Pub Crawl for a wild night out in Amsterdam! Dance, Drink and Party Sample Amsterdam...
read more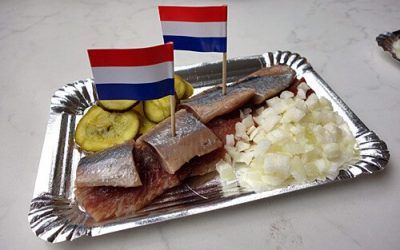 Almost all Dutch people are addicted to eating herring with freshly cut onions. And yes, the herring is raw! Join the herring festivities, known as Vlaggetjesdag, in Scheveningen celebrating the arrival of the first catch of the season. This first catch is known as...
read more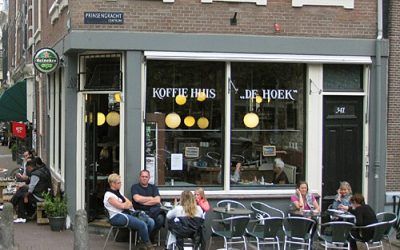 Koffiehuis De Hoek translates into English as Coffee House the Corner and rightly so. This charming little café is located at the corner of Reestraat and Prinsengracht right in the middle of the Nine Streets shopping area; the ideal place for a pit stop during...
read more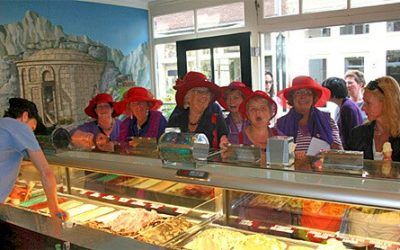 When in the Jordaan neighbourhood, be sure to step into Monte Pelmo Ice Cream Parlour for the most authentic Italian ice cream in Amsterdam. Since 1957 Monte Pelmo has been making the most delicious ice creams in all Amsterdam. Listen to Fred, the singing ice cream...
read more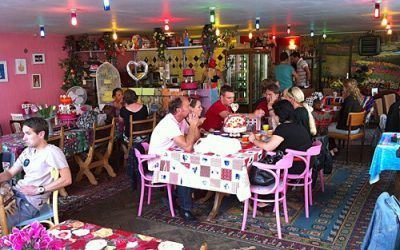 De Taart van mijn Tante is the only cake parlour in Amsterdam – a tearoom in retro style with wall decoration from the 1970s with kitschy lamps and other period pieces. Indulge in scrumptious cakes washed down by cups of tea or coffee. If you have something to...
read more