Summer Fun in Amsterdam Festivals and Outdoor Entertainment
Summer is the perfect season to visit Amsterdam – mild weather, long days and countless outdoor festivals. Canal Parade and Canal Festival in August are not to be missed. Share the city with the tourist crowd, dine al fresco, tour the city by bike or simply stroll along the canals. Sip cool drinks on canal side terraces, go to the seaside or hop on a canal boat. June, July and August are perfect months to visit Amsterdam.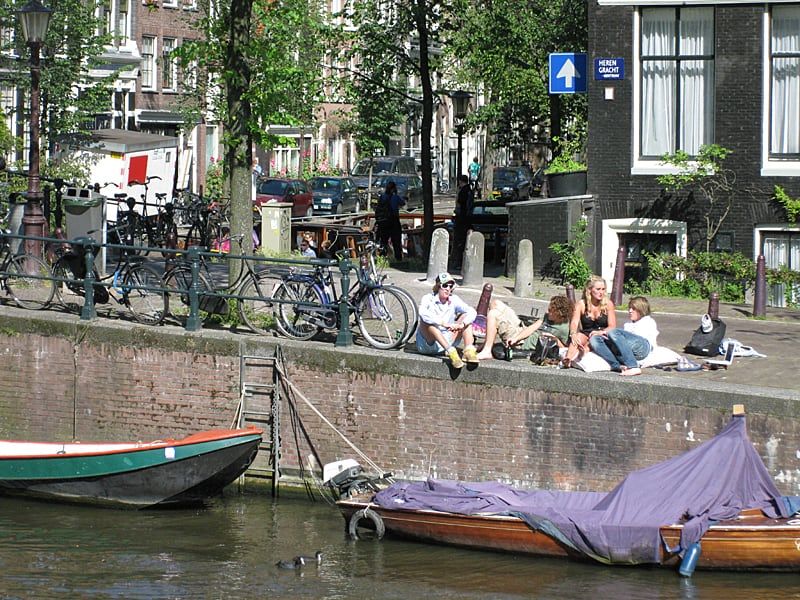 Summer in Amsterdam
Summer in Amsterdam – When summer arrives, the locals move outdoors. They populate outdoor cafés, lounge in the parks or bask in the sun before their own front door. Summer is the perfect season to visit Amsterdam. This season is also the time of the best festivals – the Canal Festival, Canal Parade, Holland Festival and Open Garden Days.
Where Have All the Locals Gone?
Summer in Amsterdam means that many locals leave the city for holiday paradises in France, Spain or Greece. The tourist crowd moves in. Long days, pleasant temperatures and hundreds of outdoor festivals make summer the ideal time for a trip to Amsterdam. Outdoor terraces on every block and long summer evenings make people watching and eating al fresco a true delight.
Outdoor Fun
Thirty parks and urban beaches are the perfect picnic and people-watching spots. These green and sunny places turn into almost private garden for locals and tourists. Bring your own food, books, games, laptops and smart phones and lounge in the grass as long as the weather is sunny.
Summer Fun
Vondelpark gets jammed with skaters, joggers and sun worshippers. The open-air theatre in the park stages performances free of charge. Rembrandtplein and Leidseplein buzz with activity. Now is the perfect time to rent a bike for a few hours or several days. Feel the wind in your hair while cruising along the canals or in the countryside.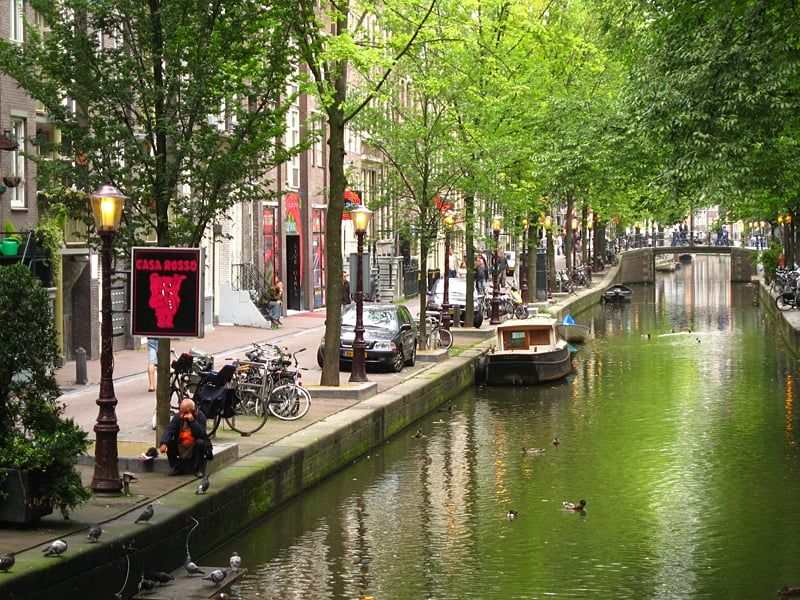 The Bonus
The summer bonus is that queues at the major museums such as Rijksmuseum, Van Gogh Museum, het Stedelijk Museum (Modern Art Museum) and Anne Frank House will be long. But …. if you book online, you beat the waiting line.
Go to the Seaside
If the city gets too stuffy or too hot, a thirty-minute train ride takes you to Zandvoort aan Zee, Amsterdam's seaside town and only 12 km away. Miles of sandy beaches stretch north and south, and to the west a very cold North Sea. Even in the height of summer the sea water is 20° at most. Wooden pavilions line the seashore. Restaurants and outdoor terraces with sun beds and umbrellas wait in line for sun lovers. Restaurants in Zandvoort centre near Raadhuisplein are more upmarket than those on the beach. Kerkstraat and Haltestraat are two streets packed with small cafés, restaurants and shops.
Summer Weather in Amsterdam
The average temperature in June 19ºC, July and August 21 ºC and September 18 ºC. The average summer day has 15 hours daylight, sunrise is at 05.30 and sunset at 22.00. Summer is the peak season. Prices of accommodation and flights to Amsterdam are at their highest and plentiful. Book in advance and you will enjoy budget prices. Flights to regional airport, Rotterdam/The Hague, Eindhoven and Aachen/Maastricht are good alternatives to Schiphol Airport as most low-cost airlines go to these regional airports.
Photos Marianne Crone