Housed in a former orphanage, the Amsterdam Museum tells the story of Amsterdam. The permanent exhibition: Amsterdam DNA, free thinking, entrepreneurship, citizenship and creativity. Apart from the core collection, the Amsterdam Museum hosts temporary exhibitions in which not only the history of Amsterdam is the main theme but also people, fashion and arts & crafts play an important role.
Amsterdam-Now tip: Book your ticket online and skip the waiting line!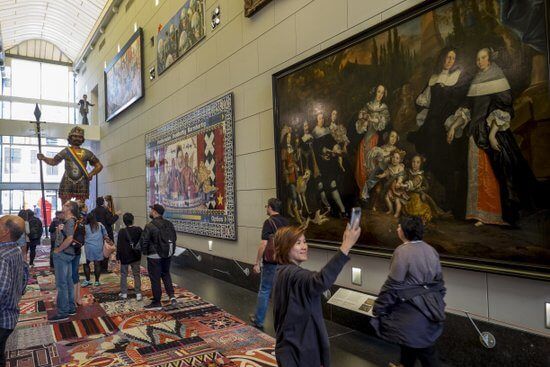 Amsterdam DNA Tour
Spread over three floors the Amsterdam Museum displays the history of Amsterdam in a chronological way. The interactive Amsterdam DNA Tour is free of charge and available in Dutch, English, French, German, Chinese, Japanese, Russian, Portuguese, Spanish and Italian. This tour is highly recommended as it gives an insight in and overview of the history of Amsterdam. The exhibition highlights the social aspects of life in Amsterdam but also how subcultures, entertainment, prostitution and love for Ajax football fit into city life.
Family Tour DNA Tour
The DNA Family Tour is geared at parents, grandparents and children from the age of four. This is also a free tour and available in Dutch and English. During this one-hour tour the visitor gets to know what made Amsterdam the city it is today.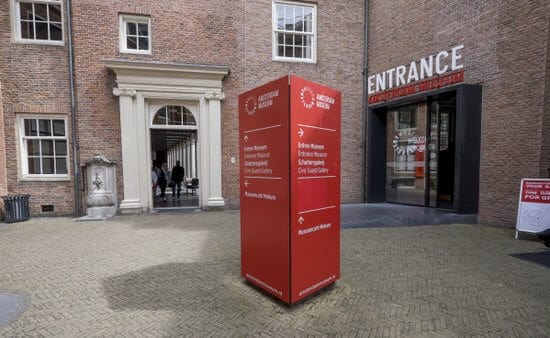 Amsterdam Museum: the Building
A cobbled path leads off Kalverstraat to one of the two entrances of Amsterdam Museum. In the old days, streets were ill-lit and it was easy to veer off the main road and end up in the gutter. As a precaution all Amsterdam houses had cobblestone paths leading to their front door. This cobbled path leads to a gateway with a relief above the door. The inscription asks people to contribute towards the upkeep of the orphans, because this building, now Amsterdam Museum, used to be an orphanage.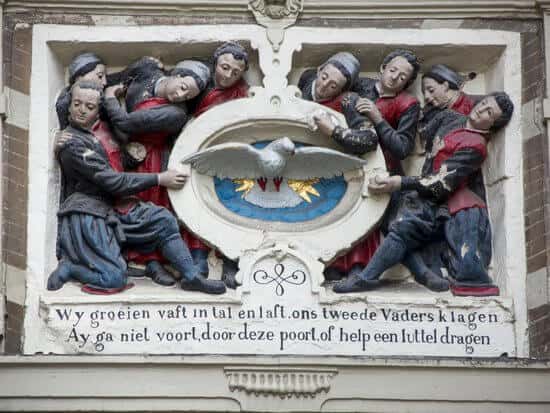 Walk along the cobbled path, go through the gate and step into the courtyard. This part of the building was the boys' section. The next archway leads to a red-brick courtyard with pilasters. This was the girls' section. An open sewer separated the boys' section from the girls'. Meanwhile the sewer has been covered and is now a passageway and gallery for the huge Civic Guards paintings. As this passageway has public right of way, the paintings exhibited here can be viewed free of charge.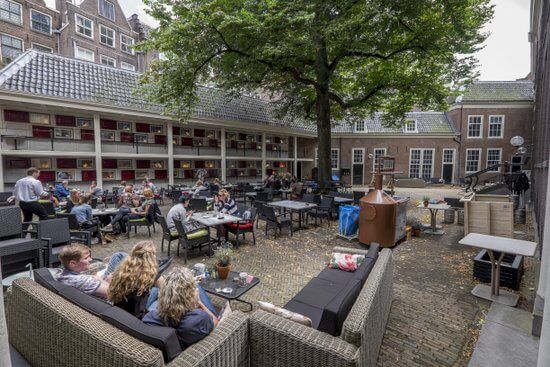 Address
Amsterdam Museum
Kalverstraat 92
Amsterdam
Opening Hours: Monday – Friday 10.00-17.00 hrs – Saturday and Sunday 11.00-17.00 hrs