Amsterdam: A City to Love
Amsterdam, city of bicycles, tulips and clogs, attracts millions of visitors every year – a city where you might feel as if you are strolling through an open-air museum. Amsterdam is also a shoppers' paradise; from vintage fashion to antiques and from tulip bulbs to sexy underwear. No matter how often you have been to Amsterdam a boat trip along romantic canals is one of the best ways to see the city at leisure.
Sniffing up culture is easy because Amsterdam has more than forty museums; Van Gogh Museum, Rijksmuseum and Anne Frank House are the top three. Off-beat choices are the Hash Marihuana and Hemp Museum and the Sex Museum. Amsterdam is also the city of gabled mansions, tranquil canals and arched bridges. Canals and waterways crisscross the historic centre. Working barges sail past. Houseboats festooned with flower boxes bob at their moorings.
Hanging out at a sidewalk café and people watching is fun. Be sure to include in your visit to Amsterdam drinking draft beer in a 'brown café' and eating herring at the Albert Cuyp Market. Go Dutch and rent a bike and pedal along the bike lanes, safe and fast.
Amsterdam-Now helps you to discover the city: all the hotspots, the best restaurants, the hippest shops, the best out-of-town excursions, secret spots and the finest concerts.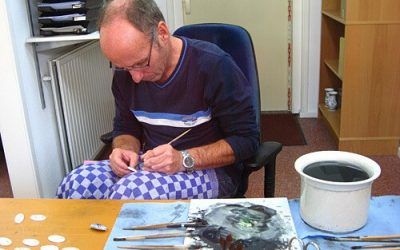 Delftware is available all over Amsterdam and the Netherlands, ranging in price from €2 to €20,000. But how do you distinguish genuine from imitation Delft Blue? A visit to Royal Delft – Koninklijke Porceleyne Fles Factory and Showroom in Delft will explain all....
read more